Top Suva Tour Packages
Suva is the capital city of Fiji and is the largest city in the South Pacific. It is part of Fiji's main island and it is the most popular tourist destination in the country. It's a lively city absolutely filled to the brim with culture and it has a deep historical background as well. Not only is it the tourism centre, it is also Fiji's political and cultural capital. Dook International offers a variety of Suva Tour Packages in order to make your Suva Tour this holiday season as seamless as possible. You can prebook your Suva Package before your vacation and pay for it after to have a stress-free holiday!

Things to know about Suva (Fiji)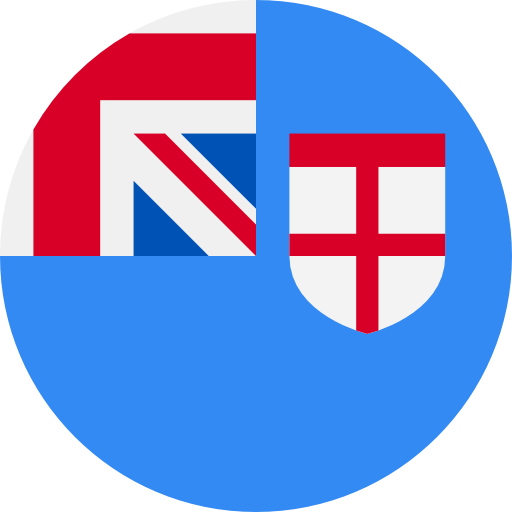 Suva rose to prominence during Chief Cakobau's rule in the nineteenth century. By the late 1860s, the chief had accumulated significant debt despite his military victories and in exchange for having his debts paid off, he leased Suva and the surrounding territory to Australia's Polynesia Company. In an unsuccessful attempt to produce cotton and sugar cane, the corporation cleared swampland. However, Suva's major expansion occurred after it was granted city status during the colonial era in the early 20th century. This is what Suva the city as we know it now and you can find out more about its history by booking one of our Suva Holiday Packages and checking out the city yourself!

Airports
Nausori International Airport
Experiences in Suva
Suva is a multicultural city where its history is visible in the style of architecture itself. It is justifiably proud of its stunning, verdant surroundings and vibrant, cultural energy. Downtown Suva offers a charming blend of colonial architecture, small, winding lanes and contemporary commercial centres. Your Suva Tour will take you all over the city, showing you the rich culture and history of the place. It also has a huge amount of Indian influence, so tourists from India would feel right at home!

Top Attractions in Suva
The top attraction at Suva would be Albert Park, an important part of your holiday when you book one of our Suva Holiday Packages. It is the home base for fans of rugby, the country's favourite sport. It also has a lush rainforest that any nature lover would enjoy. Suva has a well-maintained museum that is enjoyed by tourists and locals alike. Pacific Harbour is also a lovely village along the coast of Suva that has a wide array of activities for people of all ages and interests.

The fact that Suva is a big city with a lot going on may make it difficult to plan your Suva Tour. Dook International's Suva Tour Packages have you covered, so don't worry about making your travel arrangements or chances of skipping any significant city landmarks. It's a terrific site to learn about regional customs and the locals are incredibly welcoming and supportive of your journey since they want you to understand their culture.

Best Travel Experiences in Suva

Colo-i-Suva Forest Park, located about 15 minutes outside of the city centre, offers cool, rainforest atmosphere in exchange for the activity of the metropolis. The Queen's Commonwealth Canopy, a network of protected forests in Commonwealth nations, includes the 90-hectare Park. The popular Upper and Lower swimming holes are nourished by a freshwater creek that is lined with walking trails, picnic areas and swimming holes. In addition, 30 of Fiji's 57 land bird species have been discovered there, making it one of the best spots on the island to go bird watching. Bird watchers must absolutely book one of our Suva Packages to see this in person!

Top Things to Do in Suva

The Fiji Museum in Suva displays the nation's culture in all its splendour, from indigenous weapons to contemporary art. Explore its archaeological exhibits for a day to learn about the archipelago's prehistoric beginnings up until British colonisation. The gift shop is stocked with ceramics, jewellery and publications about the history of Fiji. On your way out, be sure to pick up a few trinkets, then take a stroll through the botanic gardens where the museum is situated. As you stroll around the city streets and continue to explore the neighbourhood, you'll come across some unique buildings. Book one of our Suva Tour Packages if you're a history buff or you're interested in colonial architecture!

Best Places to Eat & Drink in Suva

Suva, although being a small city, has a wide variety of restaurants that cater to different cultures. There are many options for Fijian and Indian food, along with fusions of the two, as well as well-known Western fast-food chains. Visit the Old Mill Cottage for traditional Fijian fare, and the Curry House on Raojibhai Patel Street for fiery Indian flavours. While visiting Suva, make sure to sample some traditional Lovo, which consists of a variety of meats wrapped in banana leaves with greens and root vegetables that have been marinated in coconut before being cooked in an earth oven.

Best Shopping Places in Suva

Your Suva Tour would be incomplete without buying fruits and souvenirs for yourself and your loved ones back home. The Suva Municipal Market is located in the heart of the city. Numerous vendors filled with delectable tropical fruits may be found here. Ask for a "moli kana" (pomelo). This softer grapefruit-tasting green citrus fruit is the size of a melon. Consider crunching into a "kavika" as well (rose apple). The sour taste of this crunchy fruit is surprisingly refreshing. The Municipal Handicraft Centre is located south along Stinson Parade Road, about a 5-minute walk away. Come here for locally crafted goods like jewellery and masks.

Why Travel to Suva?

Suva is one of the best places to visit in Fiji if you love history and culture along with the amenities of a larger city. It provides a very unique experience. Dook International's Suva Packages will ensure that your journey is absolutely trouble-free and flawless.

Travel Tips for Travelers

Because there are so many things to do in this area, not to mention the variety of hotels, restaurants and other amenities, it might be challenging to carefully plan your trip. Don't worry if this is your first time visiting Suva; Dook International's Suva Holiday Packages have you covered! Make a reservation of one of our Suva Packages in advance to ensure a trouble-free journey.