Top Stuttgart Tour Packages
Stuttgart is a borough with a fortune to offer. It's got culture, history, shopping, sightseeing and many more. If you're looking for little adventure, we've got that covered too. With Dook Travels' Stuttgart Tour Packages, you can explore the city and learn about its history at the same time. Our packages are designed with your needs in mind so that you can get the most out of your trip. You can either choose from our list of tours or go with one of our custom-designed experiences. Whatever you decide on, we guarantee you'll have a great time getting around Stuttgart with your new friend and host, Dook International.
Things to know about Stuttgart (Germany)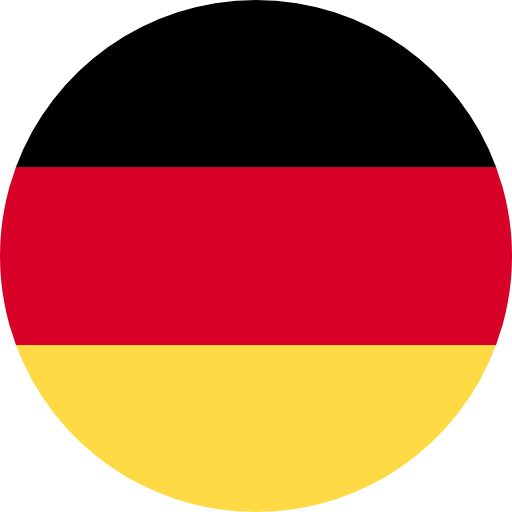 Stuttgart is a beautiful city, and its full of great places to visit. There are many things to do in Stuttgart: you can visit the Old Palace, which has an amazing collection of art; you can go shopping at the famous street called Konigstraße (K...
Airports
Stuttgart Airport
Experiences in Stuttgart
Stuttgart is a city of culture and history, full of art, music, and architecture that stand the test of time. The city has a rich history as one of Germany's leading centres for commerce and trade, but it's also known for its world-class museums and galleries. Whether you're looking for a relaxing afternoon in the spa or an evening at the opera house, Stuttgart has something for every member of your family. Apart from being a city of culture and history, it is also a city with a vibrant community and amazing nightlife. Whether you're looking for a quiet place to booze or want to go out dancing all night, Stuttgart has plenty of options for you.
Top Attractions in Stuttgart
If you're looking for a fun-filled day in Stuttgart, we've got you covered through our Stuttgart Tour Packages. From street performers to concerts and festivals, there's always something going on in Stuttgart that will make your visit memorable. For starters, Stuttgart is a great spot for anyone who loves shopping, as its home to numerous stores and boutiques. The main square also hosts an array of events throughout the year from festivals to concerts and fairs so it's bound to be something you want to return to time and time again! If you're looking for something more relaxed, try out one of the many restaurants around town or pick up a delicious local beer at one of the many breweries located in town. Or if you're feeling really adventurous, check out some local art by visiting its famous palaces!
Stuttgart is a beautiful city full of culture, history, and shopping in southern Germany. It's also a great destination to travel if you're planning a trip to Stuttgart. Here's what you need to know about your Stuttgart Tour.

Top Things to Do in Stuttgart

You can always start your Stuttgart Tour by travelling to the Mercedes-Benz Museum. Located in Stuttgart, the Mercedes-Benz Museum is free to visit and has a lot of history to offer. The museum was built in 2006 and designed by architect Ben van Berkel. It houses over 2 million objects from all over the world including cars and engines that have been used by companies such as Mercedes-Benz or Porsche over time. You can see how each model evolved through time while learning about its history as well. The museum also has interactive exhibits where you can test drive some of your favourite models using virtual reality technology!

With our Stuttgart Tour Packages, you can visit the Stuttgart Castles! The castles of Stuttgart were built around the 11th century, and have been continuously occupied by the town since then. The old castle of Stuttgart is located on an island formed by two streams that flow into each other, surrounded by a moat and drawbridge. In addition to being a popular tourist destination, it's also home to several museums as well as an opera house where you can see Wagner's opera Lohengrin performed every summer season. The castle is open to visitors at all hours during daylight hours. You can get information on tours and events through our Stuttgart Packages! Some other palaces in Stuttgart, worth a visit are: New Palace, Solitude Palace, Bärenschlössle, Hohenheim Palace, Rosenstein Palace, Residential Palace of Ludwigsburg, Favorite Palace, Seeschloss Monrepos, and Bebenhausen Monastery and Palace.

Top Travel Experiences in Stuttgart

Explore Wilhelma Zoo! Wilhelma Zoo is one of the oldest zoos in Germany. It's a great place to visit for families and kids of all ages, with more than 11,500 species of animals from all over the world. You can see Wilbär (Polar bear), Aman, Jumbo, Schiela, Carlos, Pama, Charly, Petra, Zella, Bruno and so much more! If you're interested in seeing some rare species of animals that aren't at Wilhelma Zoo check out the Botanical Garden next door with our Stuttgart Holiday Packages!

Take a tour through the city's vineyards with our Stuttgart Tour Packages! You'll find Stuttgart's vineyards throughout the region. In fact, it's one of Germany's most renowned wine regions with good reason! The local grapes grow in a lush environment that's perfect for growing them. There are several places where you can visit this beautiful landscape and enjoy some delicious wines: The Uhlbach is located just outside of Stuttgart itself. It features a Museum of Viniculture where you know the history of wine production while relishing its locally produced wine in the vineyards! Some other places that you can include on your Stuttgart Tour are Grabkapelle; Stuttgart Wine Trail, the Stuttgarter Wanderweg; Maultaschen; Besenwirtschaften and Esslingen, to name a few! Enjoy Shopping, wining and dining the Stuttgart-way with our Stuttgart Holiday Packages!

What to Buy in Stuttgart?

If you're looking for a shopping trip, Stuttgart has it all. There are over 500 shops in the city centre alone! And if that isn't enough, there are also more than 1,000 brand-name stores in its suburbs. Stuttgart's markets are a great way to get a taste of the local culture, while also shopping for souvenirs and food. During your Stuttgart Tour, we recommend that you make sure to go to at least one market. You can find many different kinds of markets ranging from smaller ones with just one stall or two to larger ones with hundreds of stalls selling all sorts of things from clothing and jewellery to food, arts and crafts and even music! You will even find some markets where people sell their own homemade wares. Some of the shopping destinations are Königstraße (King's Street); Markthalle Stuttgart; Königsbau Passagen; Milaneo; Breuningerland Sindelfingen; Das Gerber; Breuninger; and Flea Market Karlsplatz, to name a few!

With plenty of shopping options and a lively nightlife scene, Stuttgart is fun for everyone who visits. If dining out with friends is more your style, then consider stopping off at one of the many restaurants or cafes around town before heading back home with full bellies and satisfied stomachs and maybe even some leftovers! We will be taking you to some of the best wineries through our Stuttgart Holiday Packages. There are plenty of wineries where you can enjoy wine tasting as well as restaurants specializing in German cuisine.

Best Places to Eat in Stuttgart

If you're looking to get away from traffic and crowds but still want access to great scenery and delicious German cuisine, consider visiting one of these places instead: CUBE Restaurant, 5 Gourmet Restaurant & Bar, Restaurant Délice, Alte Kanzlei, Weinstube Zur Kiste, Christophorus, Wielandshöhe, Fässle le Restaurant, Die Zirbelstube and Goldener Adler, to name a few!

If you opt for a way to explore the world while still being close to home, Dook International is your go-to. We offer great deals on flights, hotels and more through our Stuttgart Packages so that you can enjoy a comfortable stay wherever you are in the city; all while saving money and time. You can fly with us from anywhere in the world to Stuttgart, and we'll get you from the Stuttgart airport and checked into your hotel in no time. Before we begin our Stuttgart Tour, you can also learn about the local attractions in advance! If you have any questions about our services or need more information about how to use them, reach us out today!
Explore More: Attractions in Germany

Book Package: Germany Tour Package