Top Sarajevo Tour Packages
Our handpicked tours take you to the most talked about sights of Sarajevo and help you build memories of a lifetime. Our packages are crafted carefully keeping in mind your comfort and safety. Get in touch with Dook today to know more about our packages.
Things to know about Sarajevo (Bosnia and Herzegovina)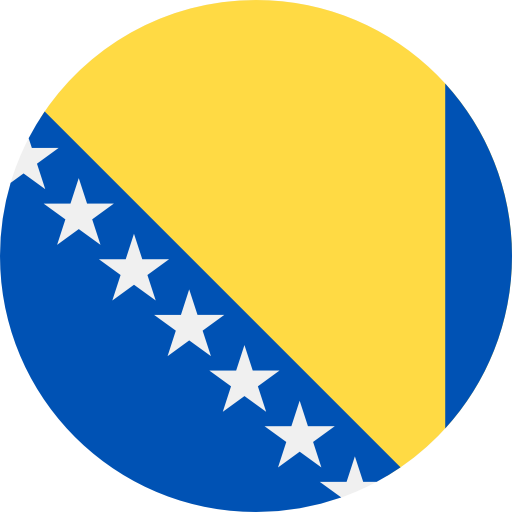 Sarajevo beckons you to its quaint lanes, Ottoman style architecture, unorthodox war memorials and historic bazaars.
For most of the last century, Sarajevo was infamously known for being the city which witnessed events that kick started world war I. However, in the last several years, Sarajevo has caught the attention of globe trotters looking for an offbeat European experience. While Sarajevo has all the makings of a pretty European city, it does not shy away from flaunting its scars received from decades of war and violence. Travelers from across the world come to the city to see this unique juxtaposition of beauty with tragedy.
Airports
Sarajevo Airport
Experiences in Sarajevo
Sarajevo is the perfect destination to enjoy natural beauty, architecture and to learn about world history. In a way, it offers a complete travel experience where the tourist enjoys their time in the city, but also learns about pivotal moments that shaped history. To experience this unique city, Book a tour with Dook today.
Top Attractions in Sarajevo
Sarajevo has several diverse attractions in the form of medieval fountains, mosques built in ottoman style, cathedrals, natural beauty, sumptuous food and war memorials built to remind people that peace should always prevail over war. Dook has designed itineraries that will take you to every top attraction in Sarajevo.
Plan A Trip To Sarajevo
Explore Sarajevo - Book a tour with Dook Travels
After being in the news for its turbulent history for most of the 20th century, Sarajevo is finally hitting all the right notes as a quaint medieval town perfect for a European getaway.
On landing in Sarajevo, you will be struck by the natural beauty of the valley. It is lush green and surrounded by hills. What makes the view even more spectacular are the flocks of sheep grazing happily on the grass.
There is no better way to start your trip than by visiting the heart of the city, it's old town area. This part of town has several attractions but the most photographed is the Sarajevo Sebilj. This is a folksy old wooden fountain built in Ottoman style which stands right in the middle of the Baščaršija square, Sarajevo's old bazaar. After clicking pictures of this century old fountain, explore the rest of the old market. This Bazaar is a great place to buy souvenirs as it's overflowing with shops selling jewellery, pottery, Bosnian coffee sets, carpets and copperware. The busy market area is also home to a number of cultural landmarks. The Baščaršija Mosque, older than perhaps 400 years, attracts a steady stream of visitors every year. This is not the oldest or the biggest mosque in the country, yet it offers beauty and serenity within it's small courtyard full of rose bushes, poplar trees and a fountain.
As you wander the streets of Sarajevo, you will notice battle scars that the city has worn from the First World war right up to the Bosnian war in the 1990s. The facades of old buildings still bear bullet holes and shell craters from the wars that have ravaged this region. As a reminder to people of the havoc war brings, mortar craters in concrete have been filled with red raisin to resemble blood. Such memorials are called Sarajevo roses. There are around 200 such 'roses' across the city. Citizens have also taken to painting graffiti on those walls which have craters, with the graffiti relaying positive messages. Moreover, numerous such crater-ridden walls have been painted with stars.
For a further dose in history, go to the Latin Bridge which witnessed the terrible assassination that led to the eruption of World War I. It was on this Ottoman bridge that Archduke Franz Ferdinand of Austria and his wife Sophie were assassinated.
After a sombre exploration of the city, treat your eyes to the beauty of Vijećnica (city hall) which hosts events and exhibitions around the year. Another cultural landmark that you must see before departing from the city is the Gazi Husrev-beg Mosque, built in Ottoman style.
A fun activity that tourists and locals love is cycling down the city's bobsleigh track, a relic from the winter olympics held in the city back in 1985. The walls of this track are covered in fascinating graffiti which makes it ideal for clicking photos.
Sarajevo is a foodie paradise and you must try local delicious Bosnian food during your stay in the city. Coffee aficionados should start their day with a refreshing cup of Bosnian coffee. For lunch and dinner you must try popular Bosnian dishes like Cevapi, Begova Corba and Klepe from restaurants around the city.
Dook International has designed several Sarajevo Holiday Packages which have been a resounding success with our customers. These tour packages promise a memorable time as our well-researched and popular itineraries take you to all the popular spots of the Bosnian town. Let Dook International be your travel guide on your journey to Sarajevo.