Top Quebec Tour Packages
Walking through the Old City with a tour guide is the most fantastic way to learn about its history and appreciate its architecture as an open-air museum. You may also conveniently travel to nearby sights like Montmorency Falls, Île d'Orléans, the Sainte-Anne-de-Beaupré Shrine, whale watching, and more on several different excursions and day tours that depart from the historic neighborhood with the astonishing Quebec City Tours. Pick one from a variety of Quebec Tour Packages available at Dook International, and learn about Old Québec and the surrounding area. Dook Internationals provides a selection of packages designed to make the most of your time in the city. To have the least stressful vacation possible, Dook recommends booking one of our packages in advance and paying for it later.

Things to know about Quebec City (Canada)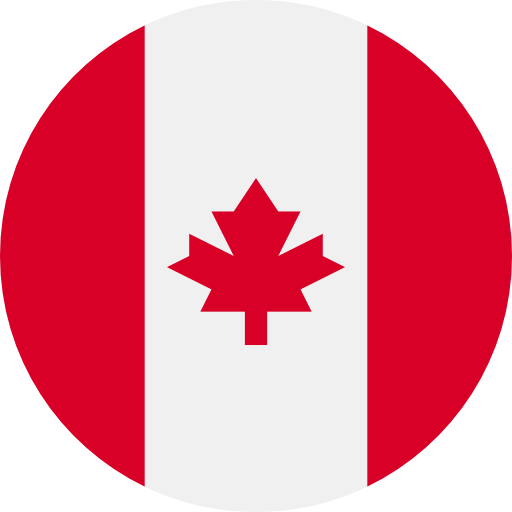 The city of Québec is unlike any other in North America. The town, which French colonists established in 1608, has steadfastly refused to abandon its historical identity. Old Québec offers an allure reminiscent of Europe with its cobblestone streets, buildings from the 17th and 18th centuries, and sidewalk cafes. Book one of our Quebec Tour Packages today, so Dook Travels can take you around this beautiful city.

The Catholic Church previously played a significant role in Quebec. Still, today many of the parishes are empty. They have fallen into disrepair, which is not unexpected given that the province's most famous words ("tabarnak" and "ostie") are derived from church phrases. Don't delay booking one of Dook International's Quebec Packages immediately to learn about the city.

Airports
Saint-Jean-Chrysostome Airport, Jean Lesage International Airport
Best time to visit
Apr-Sep
Climate Types
Humid Continental
Experiences in Quebec
You'll find yourself longing for fresh air if you visit the city. Take a stroll around some of the city's liveliest neighborhoods, and you'll find something exciting for people of all ages and interests. Day or night, there is something for those who enjoy discovering, tasting and playing. Inhale profoundly and dive headfirst into the myriad experiences waiting for you in our urban centers. No shortage of exciting winter sports in our Quebec Tour Packages will leave you flushed and ready to warm up in a spa afterward, from tobogganing to ice skating to cross-country skiing. You can find delicious food and drink year-round in Québec, whether you're in the mood for a food truck, a five-star restaurant, a vineyard, a microbrewery, a farm stand, or any combination of the preceding.

Top Attractions in Quebec
Every year in January and February, Québec City throws a winter party to rival any other. Among winter carnivals, the Québec Winter Carnival is among the largest in the world. Cirque du Soleil, which began in Québec but now tours the globe, is an internationally renowned performing arts company. Travel down the river and take in the cityscape with our Quebec Tour guide. Every half an hour from Old Québec, a ferryboat crosses the St. Lawrence River to bring travelers from Québec to Levis. Great pictures may be taken on such a quick journey. Book one of Dook Travels Packages today to have the best time of your life in Quebec with us!

For first-time visitors, the sheer quantity of attractions and people in Quebec might make planning a Quebec Tour there overwhelming. Have no fear; Dook International have you covered; reserve one of our Quebec Packages for hassle-free travel in advance of your trip. There's a lot to see and do in Quebec City, so be ready for a one-of-a-kind holiday.

Best Travel Experiences in Quebec City

When visiting Québec, you will feel like you have stepped into an open-air museum due to the city's unique architecture, museums, and dynamic culture. Tourists always appreciate its European flair, exciting activities, and growing list of one-of-a-kind offerings.

Just 15 minutes from Québec City is Île d'Orléans, a real-life treasure island. Plan on finishing your island tour of cuisine and history with a meal on the private patio at Cassis Monna et Filles, which boasts a view that is hard to surpass.

The cuisine of Québec City is renowned across Canada and the world for its innovative use of local ingredients and flavors inspired by the Boreal Forest. Our clients want to unwind and re-energize, a trip focused on holistic health may be just what the doctor (or travel agent) ordered.

Top Things to Do in Quebec City

Even if Quebec City is smaller than Montreal, there's still much to praise about the ancient locale. There's something for everyone in Québec's capital city, whether you're looking to learn about the region's rich history or relax with a drink on a sunny terrace. Attractions of the annual Quebec Winter Carnival include evening parades, snow sculptures, ice skating, and family-friendly performances. Outside of downtown Quebec, between the neighborhoods of Beauport and Boischatel, on the Montmorency River, you may engage in several outdoor activities to get your heart racing with our Quebec City Tour Itinerary.

Best Places to Eat & Drink in Quebec City

Some of the best French foods in the province are available in Quebec City, along with a wide variety of another international, Canadian, and American fare. If you're looking for authentic Québecoan cuisine at a reasonable price, venture out of Old Quebec and into the neighborhoods around the city with our Quebec Holiday Packages. Québec City's gourmet sector is thriving because of the dedication of both new and seasoned chefs. There are also great eateries, such as Le Bedeau, Melba, Café Québecor by Laurent Godbout, Zeus Gyros, and Hon Ramen, where the owners have put their unique spin on classic meals.

Best Shopping Places in Quebec City

The shops in the heart of Quebec City cater primarily to tourists, but you can find a few quaint boutiques and big box stores scattered among the city's picturesque alleyways. Our Quebec City Tour guide at Dook International will take you around for shopping among the city. With its mix of European-style boutiques, big-box retailers, souvenir shops, restaurants, music venues, and more, the Quartier Petit Champlain is not only one of the most attractive places in Quebec but also one of the oldest commercial avenues in North America. Les Galeries de la Capitale is the ideal place to while away a gloomy day in Quebec City, with its 280 shops, 35 restaurants, and 18 rides (including a roller coaster and Ferris wheel).

Why Travel to Quebec City?

A trip to Québec City is highly recommended for anybody interested in history and natural beauty along with our guides at Dook International. People in this area are really warm and helpful, and they can't wait to share their culture with you.

Experiencing Québec City's historic district will blow your mind. It's joyous, warm, and reassuringly secure. The people of Quebec are well-known for their friendliness. You can go anywhere and always expect a friendly face. Everyone takes great pride in their North American heritage and the French language.

The Québec City is home to a wide variety of stunning natural features, including tranquil lakes, winding rivers and a glacier valley in Jacques-Cartier National Park, all of which are sure to satisfy any wilderness hankerings. The outdoors has plenty to offer people of all ages and interests throughout the year. We at Dook International will sure you have all these experiences. So hurry and choose our best Quebec Packages today not to miss out on this beautiful experience!

Travel Tips for Quebec City

If the weather forecast calls for clouds, a tour of the stately Parliament building is a beautiful way to while away a rainy afternoon indoors. The trip is free, and it provides some great perspectives on both architecture and politics.

Please pick up a bottle of wine, some cheese, charcuterie, and baguettes and head outside for a happy hour in the summer, it's a popular pastime among residents. Get a picnic basket and some Quebecois terroir and head to the Pierre-Dugua-De-Mons Terrace to glimpse the river and the historic district. If the thought of arranging everything makes you nervous, rest assured that Dook International offers a wide variety of Quebec Tour Packages that will ensure that your trip goes off without a hitch.
Explore More: Attractions in Canada

Book Package: Canada Tour Package