Top Ngorongoro Tour Packages
Ngorongoro is a city with a comprehensive and distinct variety of flora and fauna and seeing it in person is a spectacle you must not miss. It is better to plan beforehand so that you can spend more time having fun and less time preparing. You don't have to worry about planning if you book one of the best Ngorongoro Tour Packages at Dook International. Contact us for the best rates on Ngorongoro packages.

Examine the Ngorongoro Tour Guides presented by us to ensure possible ease throughout your stay. Additionally, prior authorization may be required for some of the locations indicated here, hence, it is recommended that you conduct adequate research and take the necessary steps.

Things to know about Ngorongoro (Tanzania)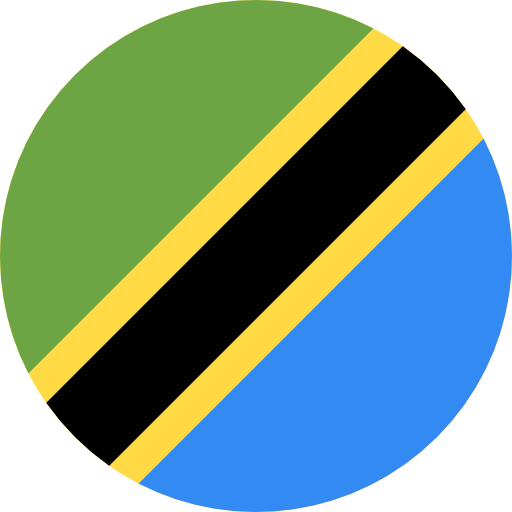 Ngorongoro Conservation Area is one such location; it has been recognized as a World Heritage Site by UNESCO since 1979. Crater, one of Africa's Seven Wonders of Nature, was formed by a massive explosion and subsequent collapse about two to three million years ago. It's been called "the cradle of humanity" by some. Ngorongoro Conservation Area is home to a staggering number of animals and a wide variety of globally endangered species. It has been one of the primary locations for intensive archaeological study for over 80 years. By booking your Ngorongoro Tour Packages with Dook International, we will ensure you do not miss out on any of these in your itinerary.

Best time to visit
Apr-May
Climate Types
Milder, Temperate
Experiences in Ngorongoro
Ngorongoro crater, a massive caldera formed when a volcano collapsed millions of years ago, is located smack dab amid the Ngorongoro Conservation Area. The crater has a depth of more than 600 meters, making it one of the six most remarkable in the world. The Ngorongoro Crater is among the most visited attractions in Tanzania, and easy to see why, with its impressive size and rich history. Don't delay booking one of the best Ngorongoro Holiday Packages so as not to miss any of these beautiful memories!

Every day, explorers load up their 4x4s and head into the crater in quest of the world's most stunning animals on a "game drive. The greater park area outside the crater offers more opportunities for strolling, trekking, and contacting the local population.

Top Attractions in Ngorongoro
Approximately 25,000 creatures, including ungulates, four of the Big Five, and other large mammals, populate the beautiful environment of Ngorongoro Crater, which is often called the "Garden of Eden" of Africa. The beauty of this landmark has prompted comparisons to "miniature Africa in a bowl."

Plan A Trip To Ngorongoro
You won't find a unique ecology anywhere else on Earth, nor will you find more varied and abundant plant and animal life. Dook International will ensure you have the best time when choosing our Ngorongoro Holiday Packages. There are two major rivers, two lakes, and wetlands in the Ngorongoro Conservation Area. Not to mention Oldupai Gorge, Laetoli, and the Ngorongoro Crater.

Ngorongoro Crater is famous for the jungles lining the crater's edge. In the early morning, the sun rises over the hole and slowly touches the green grasses of the savannah, creating a stunning scene that may be seen from the crater's rim or a lodge on the perimeter. Stay until late afternoon and you'll catch the golden hour, one of the most beautiful sunsets you'll ever see.

Best Travel Experiences in Ngorongoro

Vacationing in Ngorongoro entails traveling to western Tanzania. Ngorongoro Tour with Dook International primarily consists of excursions to the ancient volcano and its enormous crater. The crater is a volcanic caldera that has developed into a natural enclosure with a rich and varied ecology for visitors to explore. Lions, elephants, buffaloes, flamingos, hyenas, cheetahs, and wild dogs are some animals you might see in Ngorongoro.

Top Things to Do in Ngorongoro

Arusha, the primary safari center for northern Tanzanian safari circuits, is close to Ngorongoro Conservation Area. If you need more time but want to see Ngorongoro, the drive from Arusha with Dook International Ngorongoro Tour Packages will only take three hours. It's also close to popular tourist destinations like Serengeti National Park and Lake Manyara National Park. Never look back with regret. It is part of a larger protected area that includes the Serengeti plains, the Olduvai Gorge, and a highland forest environment.

Best Places to Eat & Drink in Ngorongoro

The best coffee in Karatu possibly will be at Denis's. You need to go no further if you need a good latte or cappuccino. Tanzania is a major coffee producer, yet finding a skilled barista can take time and effort. We will make sure you do not miss the exclusive taste of coffee and mouth-watering dishes of Ngorongoro when you choose our Ngorongoro Holiday Packages. Some of the best places to eat are the Jambo Café, Polepole Cafe' and Madiba Cafe & Restaurant.

Best Shopping Places in Ngorongoro

Ngorongoro Crater offers convenient one-stop shopping. Buying new things is always the most fun part of a vacation with Ngorongoro Packages at Dook International. Ngorongoro Crater's historical bazaars are fascinating, especially if you take time to walk around, look at the wares and even handle some of the local handicrafts. The place was a one-stop shop because we could see all we need in a single visit. One would come here if we were just given one day to spend here. A fantastic bonus to our vacation.

Why Travel to Ngorongoro?

The Big Five are among the many animals congregating inside Ngorongoro Crater. It is also home to hippos, crocodiles, zebras, antelope species, and plain wildlife. The black rhino is at grave risk of extinction and has reportedly been seen frequently. Its most notable feature is the spectacular Ngorongoro Crater, the world's most giant unbroken volcanic crater. The Crater, formed by a large explosion and subsequent collapse around 2–3 million years ago, was recognized as one of Africa's Seven Wonders of Nature in 2015. Explore all you dreamt of with Dook International's best Ngorongoro Holiday Packages.

Travel Tips for Travelers

A substantial "crater service fee" is due every time a vehicle enters the crater, and they are not allowed in before 07 hour or out after 18 hour. It is highly recommended to have a packed breakfast and lunch to descend into the crater as early as possible. All these will be taken care of by Dook International when you choose one of the best Ngorongoro Tour Packages.

This is not only because the morning provides the finest photographic light, but also because the crater is at its most enchanting before the throngs of tourists arrive. There is a campsite, as well as several lodges and tented camps, positioned high on the crater's rim, providing excellent views of the valley below and its abundant animals.
Book Package: Tanzania Tour Package