Top Lourdes Tour Packages
Lourdes is a place of pilgrimage for Catholics and non-Catholics alike. It's a town in France, which has become a place where people from all over the world come to seek healing and spiritual renewal. Whether you want to look for the local culture or enjoy some of the best sights, Dook Travels' Lourdes Tour Packages are just what you need. We will get you covered from beginning to end, starting from transportation, to accommodations, to various other activities!
Things to know about Lourdes (France)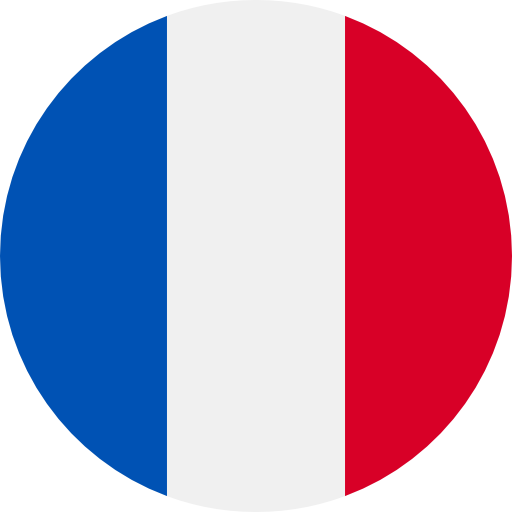 Lourdes is a wonderful place to visit. It is home to beautiful churches, stunning landscapes and friendly people. Lourdes is known as the "Holy City of the Holy Rosary." It is said that Virgin Mary has been appearing here since 1858 to Bernadette Soubirous, who later became a nun. This city has many offerings for its visitors. The most common sight in this area is the volcanic rock formations that are found in the outskirts of Lourdes. This place is especially famous for its grottos where people have prayed for miracles since 1700. Another interesting aspect about Lourdes is that it is home to many shrines which are dedicated to the healing power of God. There are also many beautiful gardens throughout this city. Here you can relax and enjoy nature's beauty and admire some of the historical monuments as well built by different architects.
Airports
Tarbes-Lourdes-Pyrenees Airport
Experiences in Lourdes
If you're looking for a way out to experience the beauty of Lourdes, then look no further. You can take photos, explore the city and meet some of the locals. You'll get an amazing view of the city standing on top of one of the many hills in the town. There are a lot of things to see and do in this beautiful place! Besides a place for healing, the city of Lourdes is home to beautiful cathedrals and historical landmarks.
Top Attractions in Lourdes
Lourdes is a place where you can easily get lost in the moment. Spend some time here, and you'll see why travelers have made this pilgrimage destination a topmost choice for centuries. Lourdes has always been known as a place of miracles, and that's not just because of the huge crowds visiting every year. The town itself is full of beautiful architecture and incredible views, from the massive basilica to the breathtaking mountain views from the top of Mount Peche.
Lourdes is a beautiful town located in the Pyrenees, near the Pyrénées Mountains. It has many attractions that will delight you when you are in Lourdes Tour spree. The Grotto of Massabielle is a cave in the Sanctuary of Notre Dame de Lourdes and you cannot miss it out. It was discovered in 1858 when a little girl named Bernadette Soubirous saw a vision of Lord Mary in a grotto called Massabielle. The Grotto is located in the heart of the Pyrenees, about halfway between Tarbes and Pau. It is one of the four pilgrimage sites, identified as a vicinity having healing powers, hence visited by over 6 million people every year!

With our Lourdes Tour Packages, we will take you to the best attractions that the city has to offer. One such is the Basilica of the Immaculate Conception. It is a Roman Catholic minor basilica and national shrine in Lourdes, France. The church was built to commemorate the apparitions of Our Lady by Saint Bernadette Soubirous. It has been described as "one of the most beautiful churches across Europe", with predominantly beautiful interior inspired by Giotto's frescoes at Assisi. The church is located in La République and can be accessed through scalable steps or lifts from its own side entrance on Rue de l'Immaculée Conception.

Some other historic landmarks that you can explore with our Lourdes Packages are Moulin Lacadé - Maison Paternelle de Sainte Bernadette, Gouffre D'Esparros and Musée de la Médaille Miraculeuse, to name a few.

Moulin Lacadé - Maison Paternelle de Sainte Bernadette is the place where Saint Bernadette Soubirous used to live. There are exhibits of artefacts that once belonged to the Saint.

There are few places in the world that can match the natural beauty of Lourdes. With our Lourdes Holiday Packages, you will get to see the town's fresh self. The town itself is surrounded by lush greenery and is home to a number of beautiful churches and cathedrals. However, it's also well-known for its caves, and one of those caves happens to be Gouffre D'Esparros! It is a cave system located within the mountains surrounding Lourdes. It contains several tunnels that have been carved out over time by water erosion and ice formation over centuries. It is a large cave that can be explored on foot if you are adventurous. The cave has been inhabited since prehistoric times, and its history goes back over 5,000 years.

With our Lourdes Packages, you will also get to see the Musée de la Médaille Miraculeuse. It is an interactive museum in Lourdes, featuring the world's largest collection of miraculous medals. The museum also contains several original documents related to the apparitions, including letters written by Saint Bernadette herself as well as drawings made by children who witnessed the apparitions firsthand.

Lourdes is a place of pilgrimage and prayer, with many sites to visit. There are two main basilicas that you will get to see on your Lourdes Tour: the Basilica of St. Pius V and the Basilica of the Immaculate Conception.

If you're looking for a great place to get a photo, you can take up our Lourdes Holiday Packages and visit Château fort de Lourdes. It has been called as one of France's most beautiful colonial buildings and is registered as a monument histories by the French Ministry of Culture. The views from here are truly stunning. You can see mountains rising above the sea all around you. In fact, this spot seems to be perfect for a romantic picnic!

It's not just the attractions that are interesting, but the surroundings as well. There are beautiful lakes and forested areas where you can go hiking or horseback riding. The city of Lourdes has so much to offer that if you want to spend some time there, you might be able to fit in one day on your trip.

The traditional Lourdes dish is a classic combination of rice, beans and meat or vegetables. Do not miss out to visit one of the local restaurants and relish its taste! Coming to dessert, an ancient dish that has made its way back to the lives of the traditional Lourdes is a delicious and versatile sponge cake. It looks like a sponge cake, but it's actually made from eggs, milk and flour. This is very popular dish in breakfast or dessert with tea or coffee.

With Dook International, your safety and comfort will never be compromised in exchange of endless fun! Dook has first-hand experience in providing satisfactory tours to over five lakh tourists covering over 500 destinations. With our Lourdes Tour Packages, you will get to experience the same! You can also choose to explore the city first, and pay later on your return!
Explore More: Top Attractions in France

Book Package: France Tour Package