Top Hoi An Tour Packages
Hoi An is a melting pot of Chinese, Japanese and French culture that offers you plenty to do on your visit here, and if you're looking for something more relaxing than sightseeing or shopping, Hoi An is the right place for you. Dook Travels' coveted Hoi An Packages include all the locations and explorations that can take you to the heart and soul of the place. Through our Dook International packages, we make sure that you are provided with the highest comfort and given the necessary safety net. Book one of our packages, enjoy the trip to your heart's desire, and pay back later on your way home!
Things to know about Hoi An (Vietnam)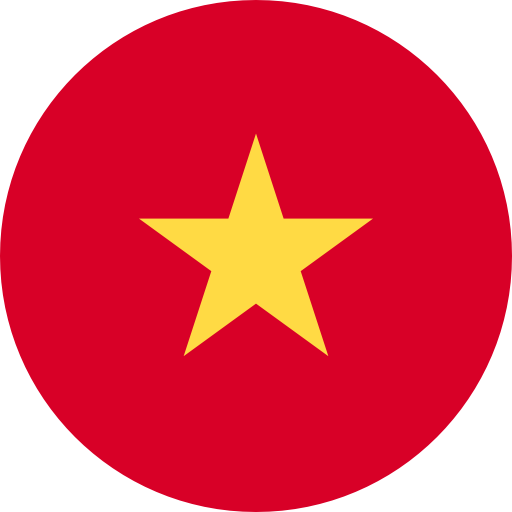 The tropical land of Hoi An is famous for its marvellous attractions that put the zeal deep into the soul of the beholder. To visit this heritage site, you need to land at the Da Nang International Airport. The airport is located in Da Nang, Vietnam and serves as the second-largest airport in Vietnam. It has been named one of the most beautiful airports in the world. The terminal building has been designed by architect Kisho Kurokawa and it features a glass roof that resembles an ocean wave with several planes flying above it.
Hoi An is well known for its shopping markets. The two famous markets are the Dong Ba Market and the Canh Cong Ly Market. The best time to visit the city is from February to April. Make sure you get to witness the Hoi An Lantern Festival which is observed on every 14th day of the lunar month. You can buy tickets at the entrance to the festival, but you'll have to stand in line for an hour or more. So, take up one of our famous Hoi An Tour Packages, and we will book the festival tickets for you. Once inside, expect to see a variety of lanterns and other decorations that are on display throughout the city. The festival ends with fireworks at 9 pm, so if you're planning on seeing them from outside your hotel room window before bedtime, be sure not to miss it!
Airports
Da Nang International Airport, Marble Moutain
Best time to visit
Feb-Apr
Experiences in Hoi An
Hoi An in Vietnam is such a stunningly beautiful place you might be tempted to just sit back with a coconut drink, enjoy the beach and explore no further. But then you would miss out on some truly fantastic experiences - the fun adventures, luxurious cruise trips, festivals, the esoteric temples and so on and so forth! Moreover, Dong Ba Market is a good place to buy some souvenirs for your friends and family back home. You can also get local food here, such as pho or banh mi sandwiches. If you're looking for some relaxation, take a massage in one of the massage parlors in Dong Ba Market.
Top Attractions in Hoi An
Hoi An is a charming city that's both historic and modern. It's home to some of Vietnam's most notable attractions, including the famous Museum of Trade Ceramics and the Ong Temple. While Hoi An is best known for its beautiful architecture, you can also enjoy hiking through the surrounding countryside or exploring nearby beaches. All the beaches give a feel of standing in a paradise destination where you can swim in turquoise waters!
Hoi An is a town on Vietnam's central coast known for its well-preserved Ancient Town, which cut through with canals. The former port city's melting-pot yore is revealed in its architecture, vibrant French colonial buildings to a fusion of eras and styles from wooden Chinese shrines and shop houses. It was founded in the 15th century by Chinese traders who established a trading port there. Today, it's one of Vietnam's major tourist destinations and home to some amazing food options. Hoi An's well-preserved Ancient Town dates back over 1,000 years when it was an important trading post between China and Japan during their silk trade routes through Southeast Asia including Indonesia.

A visit to Hoi An will give you a glimpse of the area's history, from its long history as a port city to its recent popularity with tourists. Hoi An was once home to around 30,000 people who lived along small riverside communities called "Quan" meaning villages. Today it has become one of Vietnam's most famous destinations for visitors interested in exploring Vietnam's diverse culture through food, arts and crafts or museums. A major trading port in the 16th century whose architecture and relaxed lifestyle have changed little over the years, Hoi An is a UNESCO World Heritage Site.

Hoi An is a small town with a lot of history. The old town has lots of narrow streets, which have been linked together by canals so that they form an intricate web - there's no way through them without getting soaked. It's also famous for its seafood restaurant scene where all kinds of fresh seafood are sold at stalls along the streets; some places even have their boats for hauling out fish from the sea. These are the perfect places to eat lunch before going out into deeper waters later in your Hoi An Tour. If you are a vegan, do not worry, meals are included in our Hoi An Tour Packages, and we will help you out!

To start with, spend some time in the Museum Of Trade Ceramics. The Museum Of Trade Ceramics in Hoi An, Vietnam opens from 10:00 AM to 6:30 PM Monday through Saturday and from 11:00 AM to 5:00 PM on Sunday. If you're looking for a unique way to experience the city, this museum will be perfect for you! This museum features over 200 pieces of pottery dating back as far as 500 BC used by the locals during their daily lives and war. Their workmanship was such that they were able to create decorative designs on their bowls that were so intricate they even impressed tourists centuries later! The entrance fee at this site costs around VND 50k/person. You can either pay with cash or use your card at automatic teller machines outside the main building where other attractions like restaurants lie within walking distance; just remember not all ATMs accept foreign cards. Make sure to convert your currency before starting with your Hoi An Tour!

You can also take an early morning cooking class. This will give you great insight into local ingredients and dishes and what makes Vietnamese food so unique. You can book your classes through our customizable Hoi An Holiday Tour Packages. You can also explore the local markets for fresh vegetables, fruits, and meats that are used in many of their signature dishes.

A trip to Cu Lao Cham Marine Park by boat should not be missed. You can spend a night on one of the islands and snorkel, swim or hike around the island. Or just relax on one of the many beautiful beaches. The marine park is located in the southwest part of Vietnam, about 35 km from Hoi An city. There are many attractions for visitors to this park including- an abundance of coral reef diving sites where you can see coral formations up close, a beautiful sandy beach where you can go snorkeling or swimming in clear blue water with a white sand bottom. Don't forget to bring your swimsuit along on your Hoi An Tour!

Explore My Son! It was once the spiritual capital of the Champa Kingdom, which used to be one of the most powerful states in mainland Southeast Asia before its downfall at the hands of invaders. The ruins here include many Hindu temples with some unique features such as huge bronze bells hanging from their roofs or intricate carvings on their walls showing scenes from Hindu mythology or legends about gods and goddesses taking part in battles against demons. The site still holds many secrets in the surrounding jungle waiting to be discovered. Presently, My Son sanctuary introduces itself as an archaeological site in central Vietnam, located in the village of My Son, near the town of Da Nang.

If you don't mind getting your hands dirty, there are plenty more options available including tours around Vietnam's largest cave system known as "Cave Temples". One famous temple that is worth visiting in Hoi An is the Ong Temple. The Ong Temple is a Buddhist temple built in the 15th century, and it is one of the oldest temples in Hoi An. It has become one of the most popular tourist attractions due to its architecture and location near other tourist sites like Nam Van Lake and Truong Son Mountain. The temple complex has five courtyards with pavilions, pagodas and statues that represent different Buddhas. You can see traditional Vietnamese houses nearby as well as an aqueduct system where water flows through underground pipes into tanks filled with fish!

There is so much to do in Hoi An, it's hard to narrow it down. The best way to plan your trip is to visit our website and explore our Hoi An Holiday Packages. If you are from India, have a look at our Hoi An Tour Packages from India. We, at Dook International, offer all-inclusive packages under budget-friendly slabs. Since our inception, we have served over 5 lakhs tourists through our packages and amassed promising feedback from them.
Explore More: Top Attractions in Vietnam

Book Package: Vietnam Tour Package