Top Frankfurt am Main Tour Packages
Our handpicked tours take you to the top sights of Frankfurt and help you build memories of a lifetime. Our Frankfurt Tour Packages are crafted carefully keeping in mind your comfort and safety. Tapping on the tours below will give you further details about the packages.
Things to know about Frankfurt (Germany)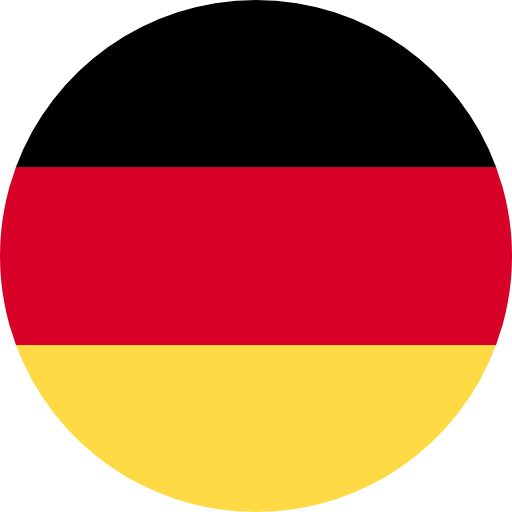 Frankfurt promises a fabulous holiday as you feast on German cuisine, explore charming old medieval squares, and go on an absorbing museum trail.
Frankfurt is best-known as the business capital of Germany. However, not many know that within this bustling economic hub, lives an old-world city tracing its roots back to many centuries. Frankfurt, though prosperous and wealthy, has a quiet charming side to it that travelers immensely enjoy.
Airports
Frankfurt Airport, Frankfurt Egelsbach Airport, Wiesbaden
Best time to visit
Apr-Sep
Experiences in Frankfurt am Main
Frankfurt is a traveller's dream. You can go museum hopping or just explore the old town of the city. A wine quest around the city is also high-up on the list of travel experiences that the city has to offer. Book Frankfurt tour with Dook today to enjoy a memorable holiday in Frankfurt.
Top Attractions in Frankfurt am Main
Dook promises an exciting holiday in Frankfurt as you admire centuries old architecture, stroll through botanical gardens, visit fine arts museums and enjoy the night life in the cool part of town.
Plan A Trip To Frankfurt am Main
Travel to Frankfurt: Book a tour with Dook today
Frankfurt, for centuries now, has been an enduring commerce hub for Germany. The word enduring has been used because while Frankfurt has seen prosperous times, it has also been the scene for extreme devastation. Yet, Frankfurt has bounced back to become an international Finance center and home to one of the busiest airports in Europe. However, this city is not just about banking and commerce, it has a beautiful quiet quaint side that you must explore and enjoy.
The first area that you should explore is the old town of Frankfurt - Sachsenhausen. Lose yourself in the narrow cobbled streets of Sachsenhausen with its traditional houses and cozy cafes. After spending a few hours exploring the old town, cross the Iron bridge, also called Eiserner Steg, into the main city. This bridge has been built twice in the past and is famous for the hundreds of love padlocks hanging from the bridge. From the bridge, travel onward to Romerberg, a pretty-as-a-picture medieval square which exudes an old world charm and overflows with restaurants and shops. For centuries this square has seen good days when it was the site for coronations and tournaments and bad days when it was ravaged by firestorms. After further devastation in world war-II, the buildings were lovingly restored to their former glory. No matter Which direction you take in this part of town, you will be met with beautiful buildings like the town hall, spire of Old St. Nicholas Church and rows of iconic half-timbered houses.
A landmark close to this area is the Frankfurt Cathedral. This 13th century red sandstone building was built in Romanesque style with a tall Gothic tower visible from kilometres away. Spend an hour or two here taking in the beauty of the old cathedral. At a 10 minute walk from the Cathedral is the famous Goethe Haus. This building is the birthplace of the famous German poet and novelist Johann Wolfgang von Goethe. The house is decorated with period furniture and paintings, it provides an authentic environment in which Goethe spent his youth. It is also a place where Goethe wrote his famous works Götz von Berlichingen, Faust and The Sorrows of Young Werther.
Tourists who love art can spend happy hours wandering the halls and exhibits at Frankfurt's popular art museums - Stadel Museum, Liebieghaus and Schirn Kunsthalle. Another popular museum is the Deutsches Architekturmuseum or the German Architecture Museum.
If you want to see a more urban part of Frankfurt, then you must head to Ander Hauptwache. This area is full of shops, glass skyscrapers, modern buildings and is popular for its nightlife. Take a break from all the tiring sightseeing at the beautiful Palmengarten (Frankfurt's Botanical Gardens) or at Mainkai street.
Souvenirs are a great way to keep memories of your trip alive. So if you are looking to buy memorabilia from Frankfurt and you don't know what to buy for your friends and family back home then refer to this list - Apple Wine 'Bembel', Frankfurt wine, car models, Frankfurt mustard, Homburg-style hat, and Eintracht team scarf.
Dook International has designed several Frankfurt Holiday Packages which have been a resounding success with our customers. These Frankfurt Tour Packages promise a good time as our well-researched and popular itineraries take you to all the top sights of the city. Let Dook Travels be your travel guide on your journey through Frankfurt.
Explore More: Attractions in Germany

Book Package: Germany Tour Package