Top Bern Tour Packages
Bern is a beautiful city in Switzerland, with lots to see and do. It's also considered as one of the most popular destinations for travelers looking for a vacation with their family or friends. There are many activities and attractions you can enjoy and explore while in Bern. However, if you're planning to visit this beautiful city then make sure to plan ahead. The best way to plan is through Dook Travels' coveted Bern Tour Packages, which will introduce you to the heart and soul of the great city!
Things to know about Bern (Switzerland)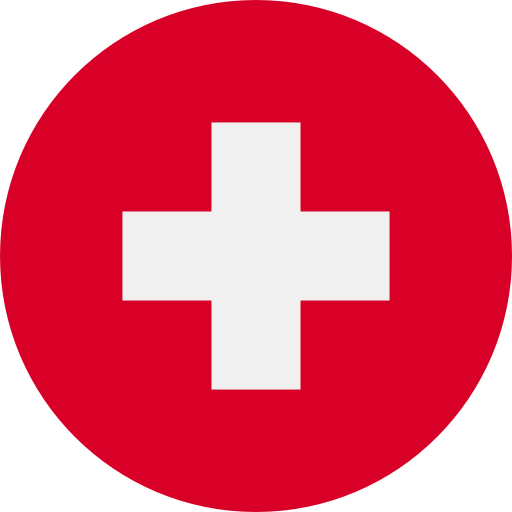 Bern is the capital of Switzerland and it's a very popular destination. It's also the only city that has been continuously in existence since Roman times. The city is full of history, culture and natural beauty, hence if you're looking for a place to visit on your next trip to Switzerland, look no further than Bern! Bern, the fifth most populous city in Switzerland, is small with a population of about 133,000. It's located in the Bernese Overland region. The city of Bern is small, so it's easy to see all of the main sights in a few hours. If you want to get around on foot, your best bet is the pedestrian zone. This means that most of downtown will be open for walking and biking but there are also several designated areas for cars which you can explore around with Dook's Bern Packages.
Best time to visit
Apr-Sep
Climate Types
Continental
Experiences in Bern
Bern is a beautiful city in Switzerland and it's easy to spend a day there if you're interested in shopping and history. You can easily spend a day on foot wandering around the old town or taking public transportation to roam around. A trip to Bern is worthwhile! If you're looking for a city that's beautiful, has great food and plenty of things to do in it, Bern is the apt choice for you. It's also a wonderful place to visit with your family as there are many museums, parks and playgrounds across the city to please your heart, mind and soul!
Top Attractions in Bern
Visiting Bern is a must! The city's history and beauty make it an ideal place for the travelers to go around. Bern has many things to see and do, so you can spend several days there without feeling like you're missing out on anything. You can easily spend a day in this area of Bern if you're interested in shopping and history. The old town is a great place to shop, as well as take in some of the city's many historical buildings and art galleries. It also happens to be where some of the most famous landmarks are located. If you're interested in learning about local history, there are plenty of museums dedicated to it too!
If you're planning for a trip to Bern, there are many options. Whether you want to visit its museums or go out on adventures outside of the city centre, you will find something that suits your needs. We hope this article will help you in planning your trip!

Start your Bern Tour with a stroll in the Old Town. Take an elevator up to the top of one of Bern's towers and enjoy a view over downtown. This UNESCO World Heritage Site is home to some amazing architecture and history. It's surrounded by the old city walls, which date back to 1231 when Bern became independent from Solothurn. The town centre has been preserved almost exactly as it was during its medieval heyday; you can explore narrow streets lined with historic buildings such as Stiftskirche Cathedral or Schloss Thun Castle. You'll also find plenty of shops selling Swiss handicrafts and souvenirs on your way around the town or head straight there if you're looking for something more traditional like chocolate!

If you're interested in history, you can tour the Old Swiss Parliament Building and the Einstein House through our Bern Tour Packages. The Old Swiss Parliament Building was built in 1421 and is the oldest building in Bern. It houses the Swiss Federal Assembly as well as other government offices such as those of Switzerland's president and federal council members.

The Einstein House is a museum where visitors can learn about Albert Einstein's life and work through interactive exhibits that allow them to touch parts of his collection. It includes his original manuscripts, books on relativity theory, photographs taken during his trips around Europe before he died at age 76 while touring Italy in 1955 and even some personal belongings like clothing from when he was younger!

Visit the three main squares of the old town, Kramgasse, Munstergasse and Kornhausplatz. Kramgasse is the most famous street in Bern and has been home to many of the city's most important buildings. Munstergasse is a shopping street that has been renovated into a pedestrian zone with restaurants, shops, bars and even an ice rink on its ground floor. Kornhausplatz is one of three main squares in the old town area which was once surrounded by medieval walls with towers that were destroyed during World War II, which were rebuilt after 1945.

There are bunches of fun adventures that you can rejoice with our Bern Packages. Bern is an incredible destination for all age groups because of various sorts of activities and attractions like Titlis Bridge, Wengen Mannlichen Aerial Cableway, and Aletsch Glacier, to name a few! There are also lots of fun adventures that you can go on in Bern. For example, if your family loves animals, then you should definitely check out the Bern Zoo! As you walk through this zoo, it will feel like your own backyard with all kinds of animals roaming around including polar bears!

If you're looking for something relaxing to do as well as educational, then consider visiting one of Bern's famous museums through our Bern Holiday Packages. Some of the famous museums in Bern are Zentrum Paul Klee, Bernisches Historisches Museum, Museum of Fine Arts, Zentrum Paul Klee, Naturhistorisches Museum Bern, Klingende Sammlung, which are some of our best bets! Bern is also a great destination for families because it has many activities and attractions to do. There are many museums, parks, and other activities that children will love like Zytglogge, Bear Pit, Gurten, Universität Bern Botanical Garden, Gurten Park, Swiss Parks Network, Lake Wohlen, Schützenbrunnen, to name a few!

Bern is a small city, so it's easy to get around on foot or even by bike. There's an impressive number of bike lanes and paths throughout the city, which makes getting around very easy. You can rent bikes at the train station or there are plenty of rental shops in town, or if you're feeling lazy, explore the city with one of Dook's Bern Tour Packages.

To sum it all up, if you're looking for something to do while visiting Bern, there are many things to keep in mind. The city is small enough that it's easy to get around on foot or bike and there are tons of museums and galleries that can be visited by foot or by public transportation. You'll also find many shops selling local crafts & products as well as a variety of restaurants where you can enjoy delicious food made with fresh ingredients, and try out Swiss cheeses! It's easy to get lost in the old town, so bring a map. Or take up one of our guided tours through our Bern Packages!

We hope that this guide has given you a better idea of how to plan a trip to Bern, Switzerland. If you are interested in visiting Bern, we recommend booking one of Dook's Bern Holiday Packages which are all-inclusive and customized. From taking you to the best restaurants and shopping to the incredible landmarks, your Bern Tour will be a 'house-full', with memories! Dook International is a reputed travel agency providing tours to travel enthusiasts all around the world.
Explore More: Attractions in Switzerland

Book Package: Switzerland Tour Package