Top Arequipa Tour Packages
Nestled in the Andes Mountains of Peru lies Arequipa, known as the "White City" for its stunning architecture crafted from white volcanic rock. The visitors can explore its historic center, a UNESCO World Heritage site. They can admire breathtaking views of Misti volcano and savor the city's culinary delights, including its famous spicy rocoto pepper dishes as well. Pack your bags and get started on your Arequipa Tour with the help of Dook International's Arequipa Tour Packages this holiday season!

Things to know about Arequipa (Peru)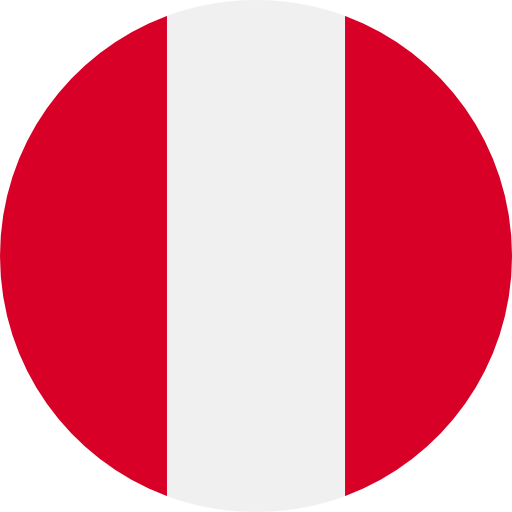 Arequipa has a rich history dating back to pre-Columbian times, with the Incas establishing the city as a commercial hub. After the Spanish conquest, Arequipa became an important colonial center and played a pivotal role in Peru's struggle for independence. Its well-preserved colonial architecture and cultural heritage have made it one of the most beloved cities in Peru and a top destination for tourists. When you book one of our Arequipa Holiday Packages, you will get an authentic Peruvian experience, where you can explore the history and culture.

Airports
Rodriguez Ballon International Airport
Experiences in Arequipa
Arequipa offers a unique and unforgettable experience for travelers seeking culture, history and natural beauty. The visitors can explore the colonial architecture of the city's historic center, which boasts beautiful churches, convents and mansions made of white volcanic rock. Nature enthusiasts can hike the nearby Misti volcano, soak in hot springs, or visit the stunning Colca Canyon, one of the deepest canyons in the world. The foodies will delight in the city's delicious cuisine, which includes traditional Peruvian dishes with a spicy Arequipa twist. There is truly something for every kind of traveler and you can look through our Arequipa Packages to find the one best suited for your needs!

Top Attractions in Arequipa
You won't miss out on any of the top attractions in the city with Dook's Arequipa Tour Packages. Arequipa offers a range of attractions for visitors to enjoy, including its historic center with colonial architecture, museums and art galleries. The top sites to visit include the Santa Catalina Monastery, a city within a city with vibrant colors and peaceful courtyards and the Juanita Mummy Museum, home to a well-preserved mummy of a young Incan girl. The Yanahuara neighborhood offers stunning views of the city and the surrounding mountains, while the Sabandía Mill offers a glimpse into the region's agricultural history. Never a visit to Arequipa is complete without a stopover to the Colca Canyon.

There is so much to do and see in Arequipa that you might find it hard to plan out your Arequipa Tour. But not to worry, Dook International has a number of Arequipa Holiday Packages that take care of everything and you can enjoy your trip hassle-free! Find out everything that Arequipa has to offer on your vacation.

Best Travel Experiences in Arequipa

Arequipa is a destination that offers unique travel experiences for visitors of all interests. For those interested in history and architecture, a visit to the Santa Catalina Monastery, Plaza de Armas, and the Yanahuara neighborhood are a must. The city's museums, including the Juanita Mummy Museum and the Museum of Andean Sanctuaries, offer fascinating insights into the region's past. These are a must-to-stop on any Arequipa Tour and are highly recommended.

The adventurers can hike the nearby Misti volcano or explore the Colca Canyon, where they can spot Andean condors and visit traditional Andean villages. For foodies, the city's culinary scene is not to be missed, with traditional Peruvian dishes like rocoto relleno and chupe de camarones to try.

For those seeking relaxation, the city's hot springs and spas offer the perfect opportunity to unwind. With its warm climate, friendly locals and diverse range of activities, Arequipa is a must-to-visit destination for anyone traveling to Peru and you can unlock all the experiences of the city with our Arequipa Packages!

Top Things to Do in Arequipa

Our Arequipa Tour Packages are a great choice for anyone who is interested in sight-seeing and immersive experiences. The Monasterio de Santa Catalina is one of the top attractions in Arequipa, and for good reason. This 16th-century convent is a city within a city, featuring colorful courtyards, tranquil gardens, and vibrant colonial architecture. Visitors can explore the various living quarters and chapels of the nuns who once inhabited the monastery, and learn about the history of this fascinating institution. With its stunning architecture and peaceful atmosphere, the Monasterio de Santa Catalina offers a unique glimpse into Arequipa's colonial past and is a must-visit for anyone interested in history or architecture.

Another great location to check out while on your Arequipa Tour would be La Catedral. La Catedral is a grand and impressive building located in the heart of Arequipa's historic center. This stunning cathedral is made of white volcanic stone, with two towering bell towers and intricate baroque-style carvings. Visitors can explore the cathedral's interior, which houses numerous chapels, altars and religious artwork. The cathedral's museum also features a collection of religious artifacts, including silverware and gold-leafed religious objects. It has truly awe-inspiring architecture combined with a rich heritage.

What to Eat & Drink in Arequipa?

Arequipa has a great gastronomical scene with plenty of interesting food options, something you will surely discover with any of our Arequipa Packages.

Arequipa is known for its delicious and spicy cuisine, which blends traditional Peruvian dishes with local twists. A must-try dish is rocoto relleno, a spicy pepper stuffed with meat, onions, and cheese. Other local specialties include chupe de camarones, a creamy shrimp stew, and adobo, a spicy pork dish. The visitors can also indulge in the city's sweet treats, such as queso helado, a frozen dessert made from milk and cinnamon, and dulces de leche, caramel candies made from sweetened condensed milk. To wash it all down, be sure to try the local beer, Cusqueña, or a traditional Pisco Sour, a cocktail made with Pisco brandy, lime juice, and egg whites.

What to Buy in Arequipa?

Make sure your loved ones back home get a glimpse of your Arequipa Tour by taking back some cool gifts and souvenirs. Arequipa is a great place to find unique souvenirs and traditional handicrafts. A popular item to purchase is alpaca wool products, such as scarves, sweaters and blankets, which are soft, warm, and durable. The region is also known for its fine embroidery, with intricate designs on clothing, tablecloths and handkerchiefs. For those interested in artisanal crafts, the city's markets offer a wide range of items, including ceramics, wood carvings, and metalwork. The visitors can also find unique foods and spices, such as rocoto peppers and lucuma fruit, which make great gifts or additions to any food lover's pantry.

Why Travel to Arequipa?

Arequipa is a destination that will leave you breathless and craving for more. With its stunning colonial architecture, rich cultural heritage, and thrilling outdoor adventure, Arequipa is a perfect location for those seeking an authentic and exciting experience. Explore the hidden gems of the historic center and uncover its fascinating history, or hike in the Colca Canyon, one of the deepest canyons in the world. Witness the majestic Andean condors in their natural habitat. Indulge in the vibrant culinary scene, featuring traditional Peruvian dishes with a spicy Arequipan twist and try out a refreshing Pisco Sour. Arequipa's warm climate, friendly locals and diverse range of activities make it a thrilling and unforgettable destination that should be on everyone's bucket list.

Get ready for the visit of a lifetime with one of Dook International's Arequipa Tour Packages that will make you fall in love with the city! You will surely want to come back and will depart with irreplaceable memories.

Travel Tips for Travelers

When visiting Arequipa, it's important to pack sunscreen and a hat to protect yourself from the strong sun. Be sure to acclimate to the altitude before attempting any strenuous activities, as the city is located at over 7,000 feet above sea level. It's also important to carry small change for purchases in local markets and taxis. Finally, be aware of your surroundings and avoid walking alone at night, especially in remote areas. With these travel tips in mind, you can have a safe and memorable Arequipa Tour.

If you are visiting Arequipa for the first time, you can avail one of Dook International's Arequipa Packages to make the best of your time there! Contact us today to get started.
Explore: Peru Tour Packages