Splendid Belarus
Pkg Id

0000492

Destinations

1

Duration

4 Nights

Attractions

7

Price

Per person on twin sharing

(Exclusive of Taxes)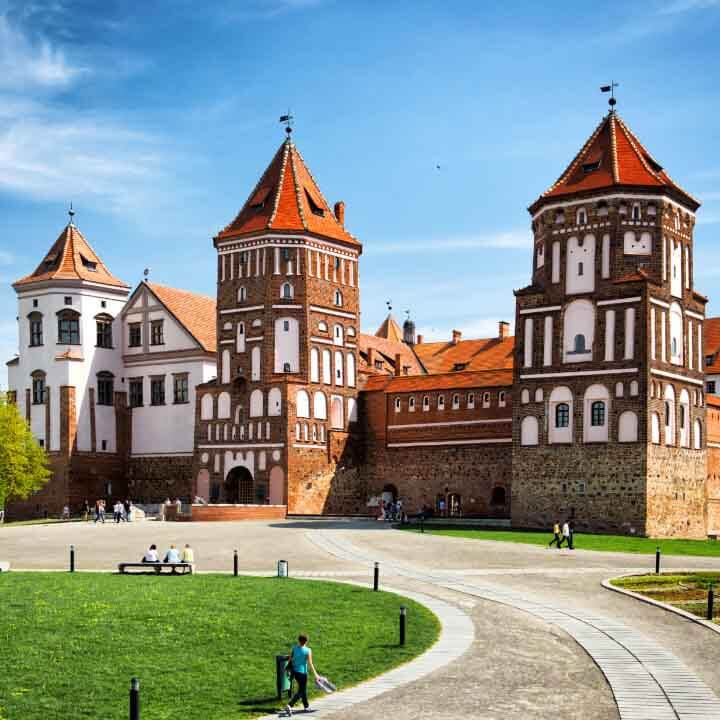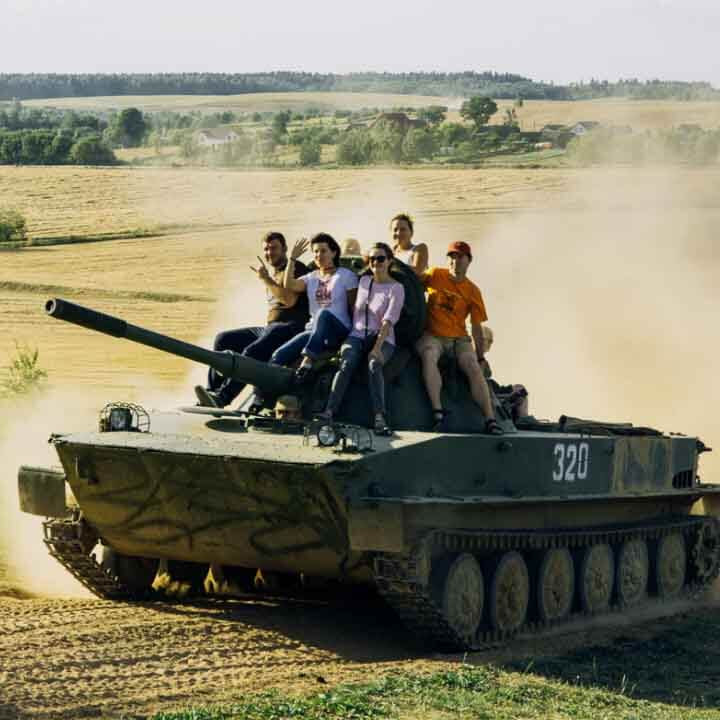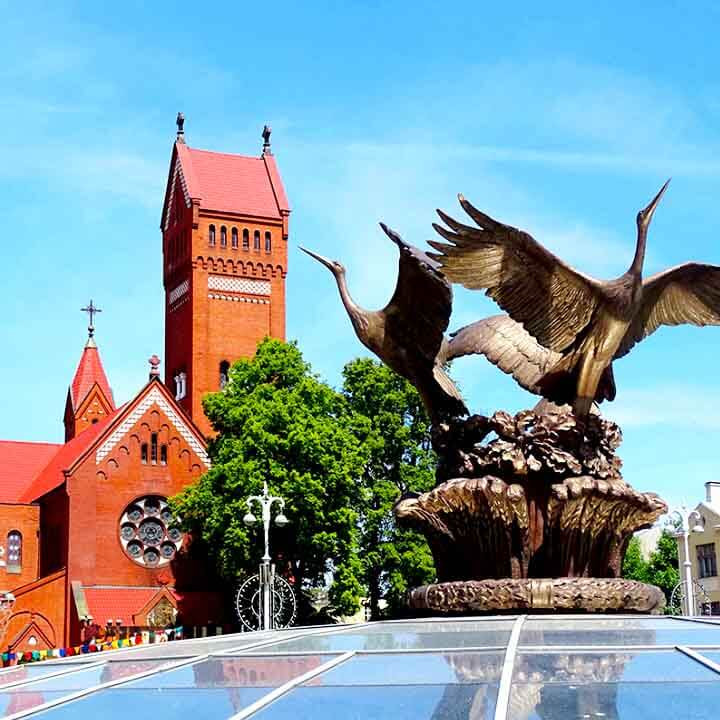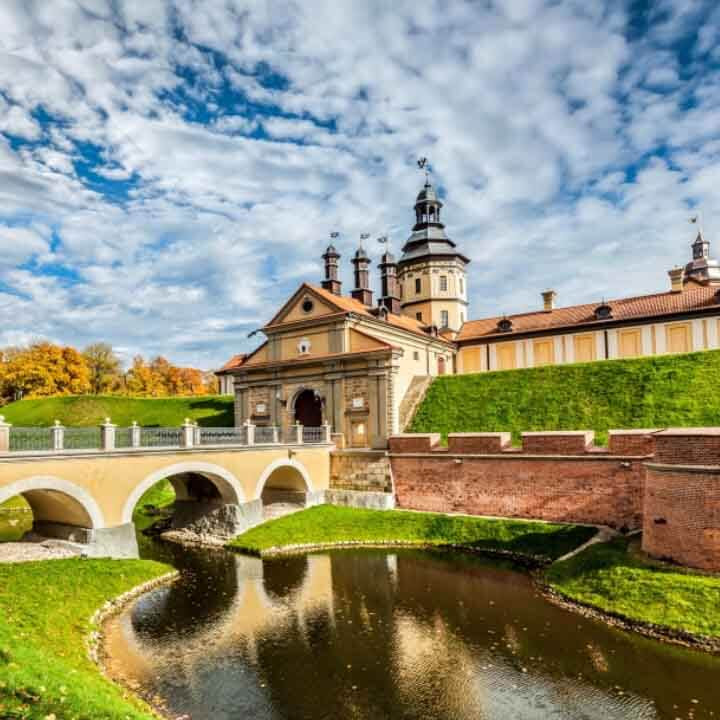 1
Arrival to Minsk
Welcome to Minsk! As you arrive at the National Airport Minsk, you will be greeted by a tour guide who will transfer you to your hotel for check-in.
During the transfer, you will have the opportunity to stop for a photo at the Mound of Glory.The Mound of Glory is a memorial complex that honors the Soviet soldiers who were fighting during the Second World War, located in the vicinity of the capital city of the Republic of Belarus, Minsk. Symbolizing also Belarus'liberation from the Nazi invaders.
In the afternoon,you will embark on a Minsk Panoramic City tour to discover the capital's main monuments and places of interest. You will witness the impressive National Library building, Victory Square with its 38-meter obelisk and eternal flame honoring the heroes of World War II, the Trinity suburb, the Afghanistan War Monument on the Island of Tears, the Upper town, the Catholic and Orthodox Cathedrals, Independence Square with the House of Government, the KGB historical office, the Residence of the President, the Ice Hockey Arena, and a football stadium.
Your knowledgeable guide will provide insights into the city's rich history and culture, making this an unforgettable experience. After the tour, you will return to your hotel for an overnight stay.
Overnight stay in Minsk.

2
Stalin Line- Tank Riding
After enjoying a delicious breakfast at your hotel,you will depart for the Stalin Line Historical and Cultural Complex. This complex was established to honor the 60th anniversary of the Soviet People's Victory in the Great Patriotic War and opened its doors to the public on January 30, 2005.

The complex was built to protect the USSR against attacks from its western enemies. The complex has a wide range of military equipment from the war and post-war period including aircraft, armored vehicles and artillery.

You can even experience a tank ride with up to 10 people on one tank with an extra cost.
Afterward, you will continue your journey to Dudutki,which is about 40 kms south of Minsk.
This is one of the most popular museums in Belarus. Located close to the village of Dudichi, it was once the site of the mansion of the Yelsky family, which transformed Dudichi into a significant crafts and trading center, known as the "manorof muses". The mansion included crafts shops, a wooden church, a windmill, three taverns, a garden, a green house, and a small tannery by 1800. Fairs were held every month in the Woodworker's shop. Guests can taste locally brewed products such as home-distilled vodka, bread, honey, and cucumbers, as well as fresh bread, butter, and cheese from a bakery and bread baked by peasants with a piece of lard from a local mill. To conclude the tour, guests will enjoy a carriage ride.
Finally, you will return to Minsk for the night at the Hotel.
Overnight stay in Minsk.
3
Fun at Lebyazhiy Aqua Park
Today after breakfast, head to the Lebyazhiy water park.
Located in the middle of the city near the Slavish river, the amusement park is a haven for young kids and adults alike. There are more than ten different types of slides and an aqua zone that will drench you with joy. The slides include water hills, splash pads, a slow river and even several fountains to maximize fun. Get a sense of adventure by swimming into rocky caves with arched ceilings. Those not wanting to get drenched can take a walk in the landscape park with a small pond of its own. Or you can spend some time at the developed shore with an attached pier. There is a spa area to complete your relaxation requirements. Besides these facilities,the park also has a gym and a 5-D cinema theater in its premises. If you want to experience something unique, you can challenge yourself in the 7-Interactive dark ride.
Later you will be dropped off at your hotel.
The rest of the day is free for independent activities.

4
Brzezinski Biosphere Reserve
Breakfast at Hotel.
Head towards the Brzezinski Biosphere Reserve, which is known as the jewel of the Belarusian Poozerye, and is one of the oldest and highest-ranked protected areas in Belarus. This reserve has gained international recognition for being a model of undisturbed wilderness, not only in the Commonwealth of Independent States (CIS) but also in all of Europe.
Currently, there are only two reserves in Belarus: the Brzezinski Biosphere Reserve and the Polesie State Radio ecological Reserve, which was established after the man-made environmental disaster and is primarily a place for rehabilitation and research, and thus virtually closed to tourists.
On the other hand, the Brzezinski Biosphere Reserve is an area of protected and untouched diverse wildlife, which started taking shape thousands of years ago after the ancient glaciers meltdown, and it is open for visitors to explore. During your visit, you will have the opportunity to visit the museum of mythology, forest zoo, enjoy and entertainment program with Belarusian mythological characters, and have two rounds of horse-riding.
Afterwards, return to Minsk and head to a farmhouse to have a traditional National dinner. The hospitable country village is situated far away from the hustle and bustle of the city, where you can relax and also get to know the Belarusian folk culture. Additionally, you will be introduced to one of the oldest traditional Belarusian crafts - beekeeping, and shown how to deal with honey, learn about its different types and beneficial properties.
Finally, return to Minsk.
Overnight stay at the hotel in Minsk.

5
Fly Back Home
Enjoy breakfast at your hotel, and then proceed to check out.
You will then be transferred from the hotel to the airport.

As per mentioned in itinerary

As per mentioned in itinerary

English speaking tour guide

As per mentioned in itinerary
Visa
Click to view Visa information
Please note that these packages are customization, which means that you will be able to make changes to the itinerary/activity if you so desire. The final payment will be calculated as per the itinerary and inclusions reflected on the confirmatory e-mail sent to you.
Please expect to receive your vouchers 72 hours before your departure date (subject to full payment of your package cost).
Personal expenses such as laundry, telephone calls, room service, alcoholic beverages, mini bars etc., are not included.
In case your package needs to be canceled due to any natural calamity, weather conditions etc. Dook Travels shall strive to give you the maximum possible refund subject to the agreement made with our trade partners/vendors.
The passenger names in the booking form should be exactly as per passports. Dook Travels will not bear any liability for the name change fee, if incorrect names and ages have been added at the time of booking.
Please note that your package includes baggage as per airlines policy. Any addition in baggage will be charged separately.
Standard check-in time at the hotel is normally 2:00 pm and check-out is 11:00 am. An early check-in, or a late check-out is solely based on the discretion of the hotel.
In case the selected hotel is unavailable for booking, an alternate arrangement will be offered to the customer in another hotel of a similar category.
Certain hotels may ask for a security deposit during check-in, which is refundable at check-out subject to the hotel policy.This amount has to be deposited by the traveler.
Please note that Day at Leisure essentially implies that no sightseeing activities have been included for that day.
Kindly be on time for your activities, tours and transfers. Dook Travels will not be liable for missing any activity thus for any refund against it in such cases.
No refund either in part or in full will be made for any unused part of the services provided in the package.
The package price doesn't include special dinner or mandatory charges at times levied by the hotels especially during New Year and Christmas or any special occasions. Dook Travels shall try to communicate the same while booking the package. However Dook Travels may not have this information readily available all the time.
Our package price does not include GST and TCS. Applicable GST and TCS will be charged over and above the package price.
For queries regarding cancellations and refunds, please refer to our Cancellation Policy.
For any paid activity which is non-operational due to any unforeseen reason, we will process the refund & should reach the guest within 30 days refund requisition. Also, for any activity which is complementary and not charged to Dook Travels & guests, no refund will be processed.
Our package prices are on twin sharing accommodation basis thus published prices are applicable for minimum two persons and multiple of two thereon.
As per RBI guideline every foreign traveler has to provide us his PAN details. The Dollar component of package price will be taken out of your BTQ (Basic Travel Quota).
The tour cost does not include any Overseas Insurance Premium, but we strongly recommend buying Overseas Insurance Policy. The same after issuance is non refundable.
These terms are general terms for our tour packages.Any term mentioned in proposal shall be considered part of it and in case of discrepancy term mentioned in proposal shall prevail.
Disputes, if any, shall be subject to the exclusive jurisdiction of the courts in New Delhi.
Payment Policy
Payment schedule depends on destination, time of booking, inclusions, airline and hotel payment policy etc thus it is specific to your package bookining.
Payment schedule will be part of our proposal to you for the package.
If payment is not made as per the schedule provided in the first booking confirmation e-mail, Dook Travels reserves the right to cancel the booking after attempting to get in touch with you. Refunds would be as per the package cancellation policy.
Cancellation Policy
Once Booking received : INR 5000 (Per PAX) + actual Ticket cancellation + Hotel cancellation as per hotel policy+Visa fee if visa is applied.
60 – 45 Days prior to departure : 25 % of land cost + INR 5000 (Per PAX) + actual Ticket cancellation+Visa fee if visa is applied.
45 – 30 days prior to departure: 50% of land cost + INR 5000 (Per PAX) + actual Ticket cancellation+Visa fee if visa is applied.
30 – 10 days prior to departure: 75% of land cost + INR 5000 (Per PAX) + actual Ticket cancellation+Visa fee if visa is applied.
Within 10 days: Full.