Serene Europe With Add On Scenic Cruise
Pkg Id

1000114

Destinations

8

Duration

12 Nights

Attractions

22

From

Paris

Ending At

Marseille

Price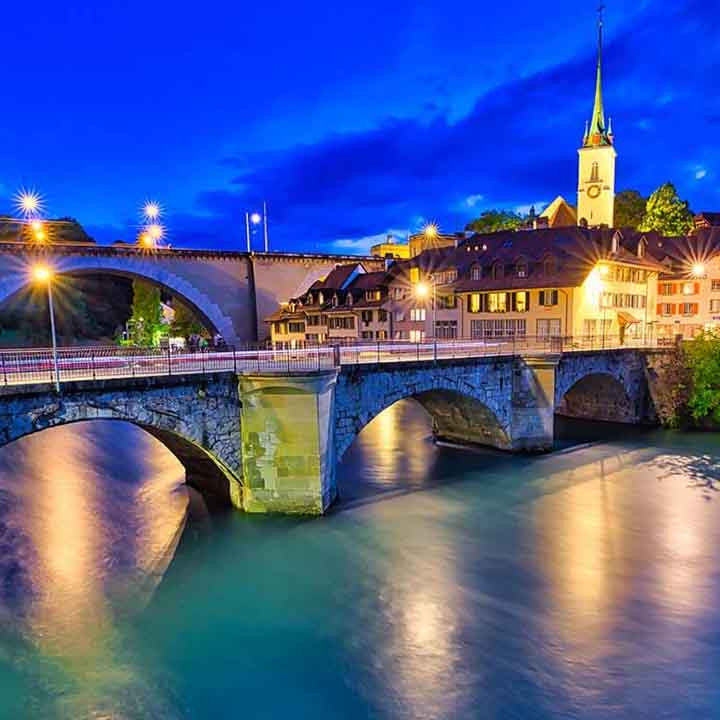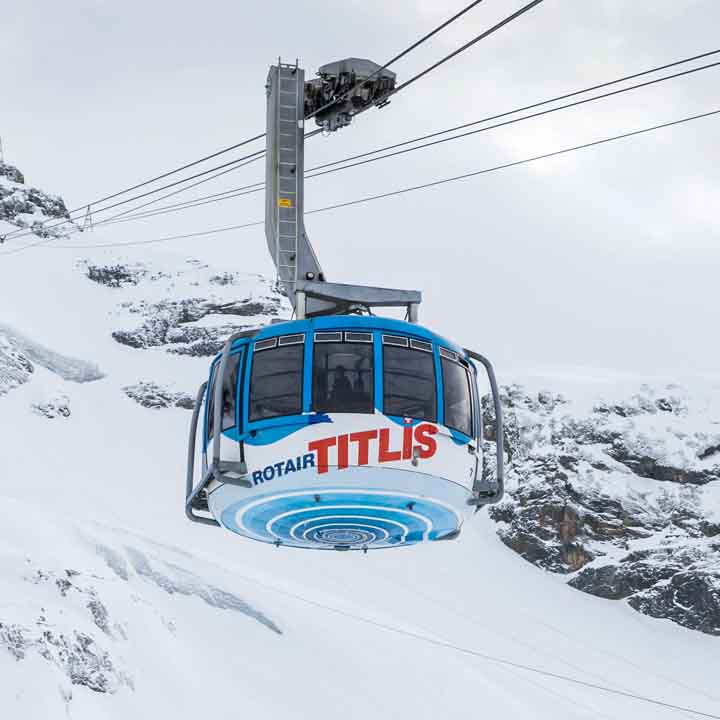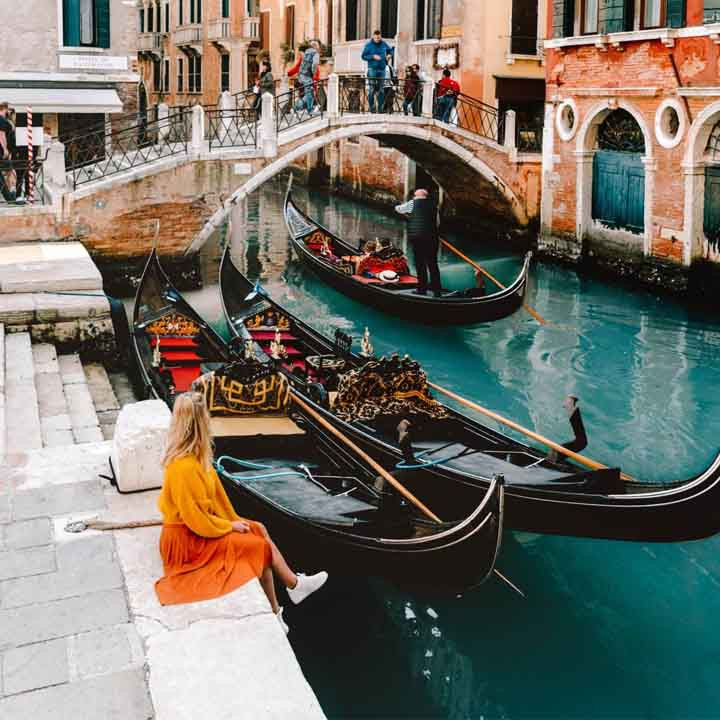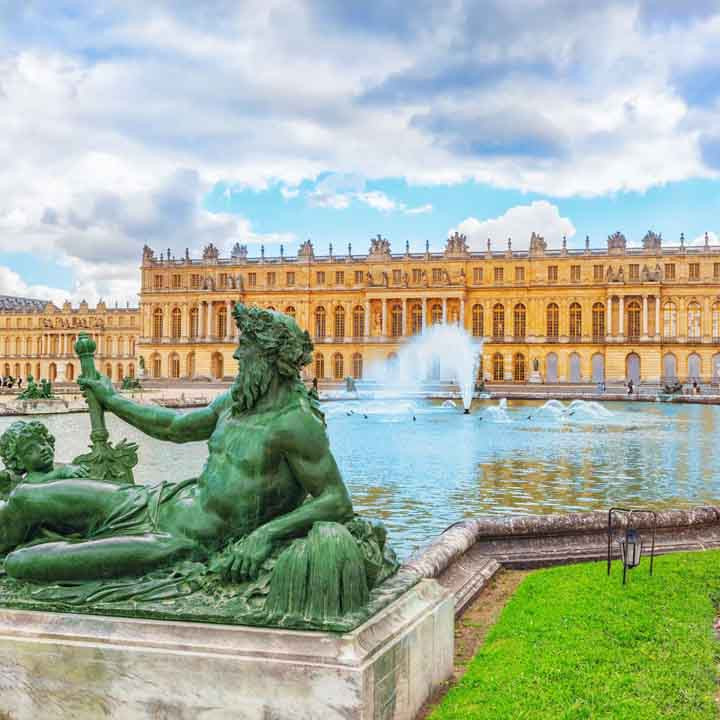 1
Arrive into Paris
Welcome! Today board your flight to one of the most beautiful and elegant city of Paris- known for its haute couture, renowned museums, breath-taking beautiful monuments and sensational cabarets.

On arrival, proceed to your hotel on your own check in.

Later in the evening, proceed for dinner in the restaurant.

Overnight in Paris



2
Guided city tour of Paris
Breakfast at Hotel.

Today we proceed for a guided city tour of Paris. Marvel at the finest Parisian tourist attractions, Place Vendôme, Place de l'OpéraGarnier, Musée d'Orsay, Place de la Concorde, Champs Elysées, one of the most recognized fashionable avenues in the world, Arc de Triomphe, Alexander Bridge, Les Invalides and several others.

Lunch at Restraunt.

Next we visit the iconic Eiffel Tower – 3rd Level, and get a stunning view of the city from the top. With its famous tapering cast iron tip, the Eiffel Tower is not just the symbol of Paris but of all of France.

Dinner at Restraunt.
Overnight in Paris.

3
Visit Palace of Versailles
Breakfast at Hotel.

Get set to

visit the Palace of Versailles, a world-famous palace located in Versailles, about 12 miles (19 km) west of Paris, France.

The palace is owned by the French Republic and has since 1995 been managed, under the direction of the French Ministry of Culture, by the Public Establishment of the Palace, Museum and National Estate of Versailles. 15,000,000 people visit the Palace, Park, and Gardens of Versailles every year, making it one of the most popular tourist attractions in the world. Later in the day, visit Montmartre known for its artist's history.

Take a Funicular to the top and see the white domed Basilica of Sacre-Coeur, a popular landmark and the second most visited Monument of Paris.

Lunch at Restraunt.

Next, proceed to visit the Fragonard Perfumery - a must-see among places to visit in Paris. It is a museum dedicated to the world of perfumes.
Discover the secrets of the best of French fragrance creation.
Dinner at Hotel.
Overnight in Paris.
4
Onto Switzerland
Breakfast at Hotel.

Today we Sit back and enjoy the scenic drive towards Switzerland.

The mountains and valleys of Switzerland are some of the most stunning in the world. You are almost certain to find beautiful views wherever you go.

Lunch at Restraunt.

On your drive through these mountain passes, you will see some striking landmarks and sites of historical importance, as well as mountain views that will leave you speechless.

Dinner at Hotel.

On arrival, proceed to your hotel and check in



5
Orientation tour of Bern, Interlaken & Lucerne
Breakfast at Hotel.
Today after breakfast, visit Bern - the Swiss capital- the only Swiss city to be accorded World heritage status.
Enjoy the orientation tour of the city. See the clock tower, the parliament building and the gothic fountains. Proceed for an orientation tour of Interlaken and explore traditional aspects of Swiss culture in authentic settings and discover the beauty and history of Interlaken and its surroundings. Interlaken is a traditional resort town built on a narrow stretch of valley, between the emerald-colored waters of Lake Thun and Lake Brienz, it has old timber houses and parkland on either side of the Aare River.
Lunch at Restraunt.
Continue your drive to Lucerne an orientation tour of Lucerne one of most beautiful cities in Switzerland. Visit the Lion Monument, KapellBrucke with some free time to shop for famous Swiss watches, knives and chocolates followed by a scenic cruise on Lake Lucerne.
Later in the evening, return to your hotel.
Dinner at Hotel.
Overnight at the hotel in Central Switzerland.

6
Visit Mt. Titlis
Breakfast at Hotel.

Today check out from your hotel and proceed to enjoy an amazing scenery, a once in a lifetime experience with an exhilarating tip to the top of Mt Titlis at 3020 meters on various cable cars including Rotair, the world's first

revolving cable car.

Gets a breath taking unrestricted 360 degrees stunning view of the dazzling snow caped peak, deep crevasses and pristine white snow fields, dotted with massive ice boulders from every angle.

Lunch at Restraunt.

Do not forget to visit the "Cliff Walk" the highest suspension bridge in Europe along the cliff of Mt.Titlis.

Later drive to Lugano and check in to your hotel.



Dinner at Hotel.

Overnight in Lugano.



7
Welcome to Venice
Breakfast at Hotel.

Check out of your hotel and proceed towards Venice – Italy. City of Beautiful Monuments, Serpentine Canals, city that inspired poetry and passion through the ages.

Arrive at the pier in Venice, where we board a private boat.

Enjoy your Indian lunch on board while you sail over the Giudecca Canal, to arrive at St. Mark's Square – the main square of Venice. View St Mark's Basilica - one of the best examples of Byzantine architecture, Witness

the famed Bell Tower and Clock Tower with the dominant sign of the Zodiac and current phase of the moon.

See the Bridge of Sighs, made of white lime stone, that passes over the Rio di Palazzo, connecting the old prisons with interrogations rooms at the Doge's Palace. Witness a Murano Glass demonstration and marvel at the intricate and colourful glass artefacts, hand-crafted by master craftsmen.

Lunch at Restraunt.

Treasure a romantic Gondola ride in a flat bottomed Venetian rowing boat, amidst the stunning backdrop of baroque buildings. This truly is the best way to enjoy this enchanting city. We return to the pier and later check in to your hotel.

Dinner at Hotel.

Overnight in Bologna.






8
All roads lead to Rome
Breakfast at Hotel.

This morning check out and drive to the eternal Next, drive to Piazzale Michelangelo to get a spectacular panoramic view of the city.

Continue your drive

towards the eternal city of Rome.

It is the most visited city in Italy and third most populous city in the European Union. Rome is full of secrets and has a very long history that spans millennia, and its attraction only seems to increase with each passing year.

Lunch at Restraunt.

On arrival, proceed to your hotel and check in.

Dinner at Hotel.




Overnight in Rome



9
Visit the world's smallest country – the Vatican City.
Breakfast at Hotel.

Today check-out and enjoy a guided city tour of Rome with an expert English-speaking local guide.

Next visit the Vatican City – the smallest country in the world (Please note shorts or sleeveless vests are not allowed).

Lunch at Restraunt.

Enter the Vatican Museum, where you see the renowned classical sculptures and masterpieces of the Renaissance Art. Visit Sistine Chapel – a source of inspiration for art lovers and tourists alike and known for its masterpiece – the Last Judgement.

This is also where the Pope gets elected. Visit the divinely beautiful basilica of St. Peter's. Get mesmerized by the works of Michelangelo and Bernini. We continue and then drive to view the magnificent Colosseum, a vast

amphitheater

that is still well preserved. Next, Visit the beautiful Trevi Fountains. The Legend says that tossing a coin over your shoulder gets you back to Rome.

Next, we proceed towards Pisa to see the Square of Miracles with the stupendous Leaning Tower of Pisa. The 12th-century Leaning Tower of Pisa ranks among the most recognizable sites of interest in all of Italy.



Dinner at Hotel.

Overnight in Pisa.
10
Depart for Savona.
Breakfast at Hotel.

Check out and depart to Savona to embark your cruise.

Board your cruise and relax in your cabin as you sail towards Barcelona.

Overnight on board the cruise.

Dinner at Hotel.
11
Arrive Barcelona
Breakfast at Hotel.

Today post lunch on board, the cruise will dock at the Barcelona pier. On arrival, meet your professional English speaking guide and proceed for guided city tour.

Enjoy a guided walking tour of Barcelona's Gothic Quarter, with a professional English speaking guide to accompany you. Wander past important historic monuments such as the Salódel Tinell, the Capella de Santa Àgata and the Palau del Lloctinent.

Lunch at Restraunt.

Visit the Olympic Village, Columbus monument and Montjuïc Mountain where you will be able to see the Olympic Stadium, see Plaza de Cataluna, lively Ramblas the most famous street of Barcelona. Next we proceed for a photo stop at the Sagrada Familia.

The SagradaFamília is a large unfinished Roman Catholic minor basilica and is a one-of-a-kind temple, for its origins, foundation and purpose.

Later return to your cruise as we set sail towards Marseille.

Dinner at Hotel.




Overnight on board the cruise.




12
Arrive Marseille
Breakfast at Hotel.

Arrive in Marseille a port city in southern France.

With a busy harbour and a vibrant urban energy,

Marseilles appeals to visitors seeking an authentic tourist experience. This lively cosmopolitan city is France's oldest and indeed one of the oldest in Western Europe the second largest after Paris. The city has a distinctly Mediterranean ambience, from its red-tile roofed houses to the fishing boats in its port. On arrival, meet your professional English speaking guide and soak up the bounty, beauty and history of this city on a guided tour.

Lunch at Restraunt.

See the Old Port, the Basilica of Notre-Dame de la Grade, the Cathedral of La Major, the Corniche J.F. Kennedy, the Vallon des Auffes, and many more important sights. Have some free time for shopping and later return to the cruise.



Dinner at Hotel.
Overnight on board the cruise
13
Fly Back Home
Breakfast at Hotel.

After breakfast, disembark and transfer to Milan airport for your return flight, your Holiday ends here with beautiful memories, which you will cherish for a lifetime.



Visa
Click to view Visa information