Classic East Canada Group Tour
Pkg Id

1000013

Destinations

6

Duration

5 Nights

Attractions

3

From

Toronto

Ending At

Toronto

Price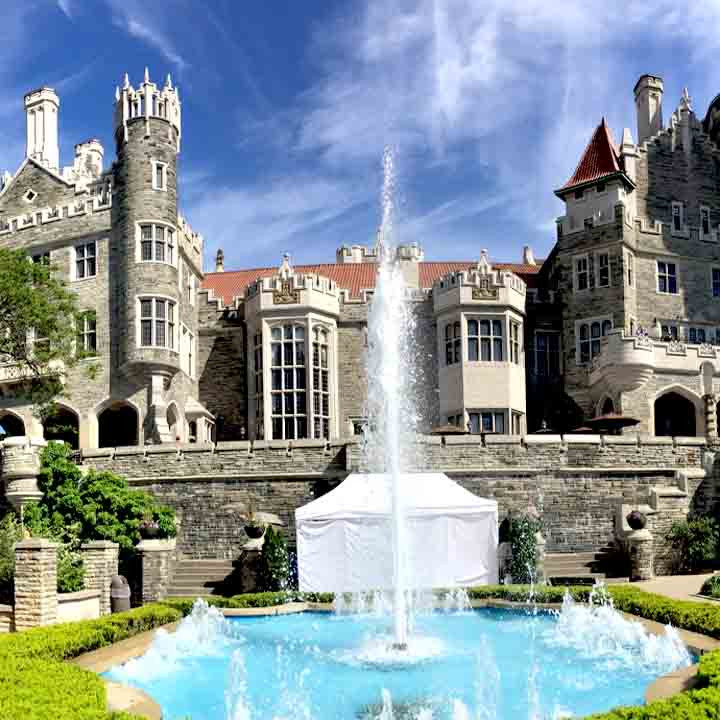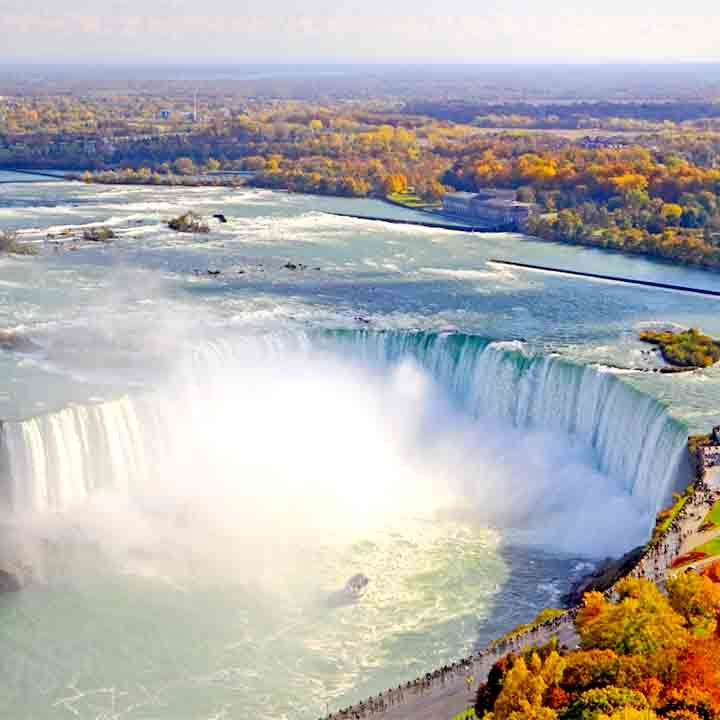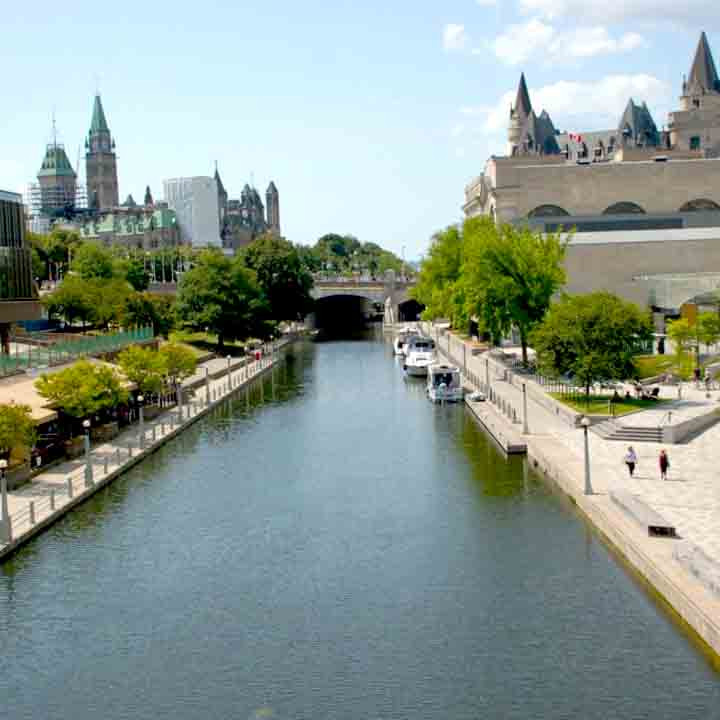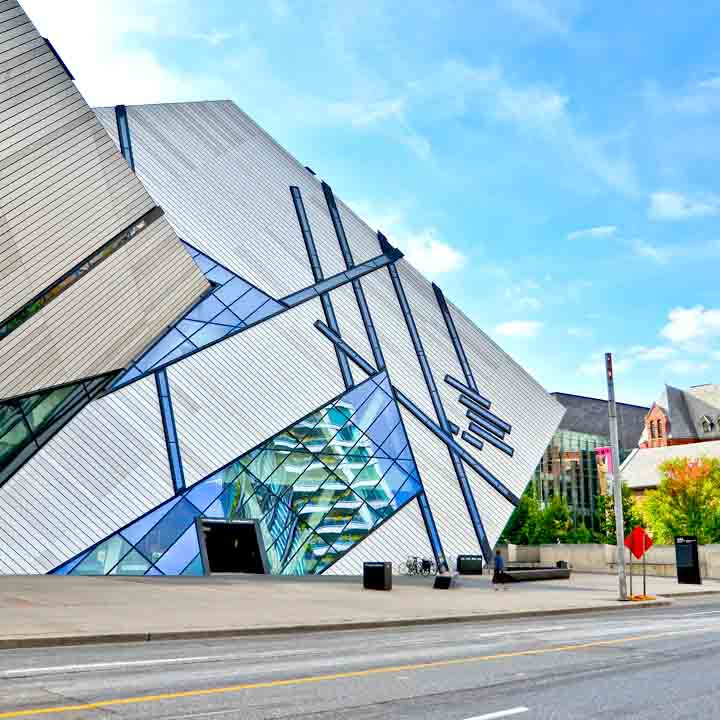 1
Arrival- Toronto
Welcome to Toronto! Passengers will be picked up from the airport.
Passengers will be picked up from the airport. Passengers will be picked up from the airport.
The passengers will be dropped at the hotel, Check into Hotel.
Meet and greet with tour manager at 6 pm in the hotel lobby. Your Tour Manager prepares you for your upcoming adventure.
Please note that if your flight is coming in late, you will miss the itinerary scheduled for today and there will not be any refunds.
Enjoy a fabulous Indian Dinner with an array of mouthwatering dishes at an Indian restaurant. Depart for the guided night tour of Toronto where you'll enjoy incredible views of the city and harbor. See the city's most important landmarks, explore our favorite hidden corners, and hear the stories behind these significant sites.
Overnight stay at Hotel.

2
Day Trip to Niagara Falls
After breakfast at the hotel.
Proceed to visit Niagara Falls.
Drive around the "Golden Horseshoe" of Lake Ontario and through vineyards and rich farmlands.
Enjoy the visit to a winery at the Niagara by the lake. We will have a quick photo stop at the famous Floral Clock.
Later, board a Niagara Falls sightseeing cruise for a thrilling boat ride to view the thundering falls from river level and then proceed to the Journey Behind the Falls, later visit the Skylon Tower.
Ride to the top of the Tower to view the entire Niagara Region from 774 feet up above ground.
After a delicious dinner at Indian Restaurant drive back towards Toronto and overnight stay at the hotel.

3
Toronto to Ottawa via Kingston
After breakfast at the hotel.
Checkout and drive towards Ottawa (about 3 hrs drive).
Enroute we will have a quick stop at The Big Apple The World's Biggest Apple And Bakery, a Roadside venue featuring counter-serve dining, a country store, mini golf, and kiddie train rides.
On the way stop at Kingston, a Canadian city on Lake Ontario, at the mouth of the Cataraqui and St. Lawrence rivers. It's known as the "Limestone City" for its grand 19th-century buildings, including the lakeside Kingston City Hall.
Free time to explore this town and have lunch on your own. Board the cruise at Rockport to view the spectacular views of the 1000 Islands. Discover and experience the Heart of the 1000 Islands, majestic castles, and whispers of a thousand legends, as you cruise the breathtaking 1000 Islands.
After the cruise, drive towards Ottawa.
Dinner at an Indian restaurant and overnight stay in Ottawa.

4
Ottawa to Montreal
Checkout of the hotel after breakfast.
Enjoy the guided city tour of Ottawa.
Let our professional tour guides introduce you to the historical landmarks, exciting attractions, and beautiful scenery that Canada's capital has to offer.
After lunch, drive towards Montreal. Visit the Notre-Dame Basilica of Montreal. This is a beautiful church with a spectacular altar, gorgeous wood carvings, lovely stained glass, an epic-sized pipe organ, and mini altars. This tour is an ideal introduction to the history of Notre-Dam Parish, the building of the church, key architectural features, and the many works of art that adorn the building.
Continue with the Guided City Tour of Montreal. Experience an overview of Montréal and its historical sites where you will discover all of the characteristics this city has to offer. Our charming tour guide will present you with one of the world's largest French-speaking cities with numerous museums, restaurants, and shops.
End the day with a delicious dinner at an Indian restaurant and an overnight stay in Montreal

5
Quebec city Day Trip
After breakfast drive towards Quebec city.
After lunch on your own, proceed to the guided city tour of Quebec City.
Enjoy a magnificent tour of this 400-year-old city, which was founded in 1608 by Samuel de Champlain on the banks of the Saint Lawrence River. Québec City, a UNESCO World Heritage Treasure is surrounded by gorgeous landscapes. historical, cultural, and outdoor activities and exquisite food.
Drive back to Montreal.
Dinner at an Indian restaurant and overnight stay in Montreal

6
Fly Back Home
Today after breakfast.
Check out from the hotel (check out time is 11 am).
The hotel offers a complimentary shuttle to the Montreal (YUL) airport.
Please check with the bell desk regarding shuttle timings.
If you have any early flight & no shuttle is operational, please take a cab on your own. (Shuttle timings is from 5 AM to 9 PM).
A packed breakfast option is not available for passengers taking an early flight.

Visa
Click to view Visa information
Please note that these packages are customizable, which means that you will be able to make changes to the itinerary/activity if you so desire. The final payment will be calculated as per the itinerary and inclusions reflected on the confirmatory e-mail sent to you.
Please expect to receive your vouchers 72 hours before your departure date (subject to full payment of your package cost).
Personal expenses such as laundry, telephone calls, room service, alcoholic beverages, mini bars etc., are not included.
In case your package needs to be canceled due to any natural calamity, weather conditions etc. Dook Travels shall strive to give you the maximum possible refund subject to the agreement made with our trade partners/vendors.
The passenger names in the booking form should be exactly as per passports. Dook Travels will not bear any liability for the name change fee, if incorrect names and ages have been added at the time of booking.
Please note that your package includes baggage as per airlines policy. Any addition in baggage will be charged separately.
Standard check-in time at the hotel is normally 2:00 pm and check-out is 11:00 am. An early check-in, or a late check-out is solely based on the discretion of the hotel.
In case the selected hotel is unavailable for booking, an alternate arrangement will be offered to the customer in another hotel of a similar category.
Certain hotels may ask for a security deposit during check-in, which is refundable at check-out subject to the hotel policy.This amount has to be deposited by the traveler.
Please note that Day at Leisure essentially implies that no sightseeing activities have been included for that day.
Kindly be on time for your activities, tours and transfers. Dook Travels will not be liable for missing any activity thus for any refund against it in such cases.
No refund either in part or in full will be made for any unused part of the services provided in the package.
The package price doesn't include special dinner or mandatory charges at times levied by the hotels especially during New Year and Christmas or any special occasions. Dook Travels shall try to communicate the same while booking the package. However Dook Travels may not have this information readily available all the time.
Our package price does not include GST and TCS. Applicable GST and TCS will be charged over and above the package price.
For queries regarding cancellations and refunds, please refer to our Cancellation Policy.
For any paid activity which is non-operational due to any unforeseen reason, we will process the refund & should reach the guest within 30 days refund requisition. Also, for any activity which is complementary and not charged to Dook Travels & guests, no refund will be processed.
Our package prices are on twin sharing accommodation basis thus published prices are applicable for minimum two persons and multiple of two thereon.
As per RBI guideline every foreign traveler has to provide us his PAN details. The Dollar component of package price will be taken out of your BTQ (Basic Travel Quota).
The tour cost does not include any Overseas Insurance Premium, but we strongly recommend buying Overseas Insurance Policy. The same after issuance is non refundable.
These terms are general terms for our tour packages.Any term mentioned in proposal shall be considered part of it and in case of discrepancy term mentioned in proposal shall prevail.
Disputes, if any, shall be subject to the exclusive jurisdiction of the courts in New Delhi.
Dook will try to operate each group tour on best effort basis. In case Dook is not able to operate the group for insufficient no. of passengers, Dook will refund 100% money to travellers. Except for this Dook will not have any other liability
Payment Policy
Payment schedule depends on destination, time of booking, inclusions, airline and hotel payment policy etc thus it is specific to your package bookining.
Payment schedule will be part of our proposal to you for the package.
If payment is not made as per the schedule provided in the first booking confirmation e-mail, Dook Travels reserves the right to cancel the booking after attempting to get in touch with you. Refunds would be as per the package cancellation policy.
Cancellation Policy
Once Booking received : INR 5000 (Per PAX) + actual Ticket cancellation + Hotel cancellation as per hotel policy+Visa fee if visa is applied.
60 – 45 Days prior to departure : 25 % of land cost + INR 5000 (Per PAX) + actual Ticket cancellation+Visa fee if visa is applied.
45 – 30 days prior to departure: 50% of land cost + INR 5000 (Per PAX) + actual Ticket cancellation+Visa fee if visa is applied.
30 – 10 days prior to departure: 75% of land cost + INR 5000 (Per PAX) + actual Ticket cancellation+Visa fee if visa is applied.
Within 10 days: Full.