Bali Group Tour Ex. Delhi With Gili Islands
Pkg Id

1000132

Destinations

5

Duration

6 Nights

Attractions

5

From

Delhi

Ending At

Bali

Price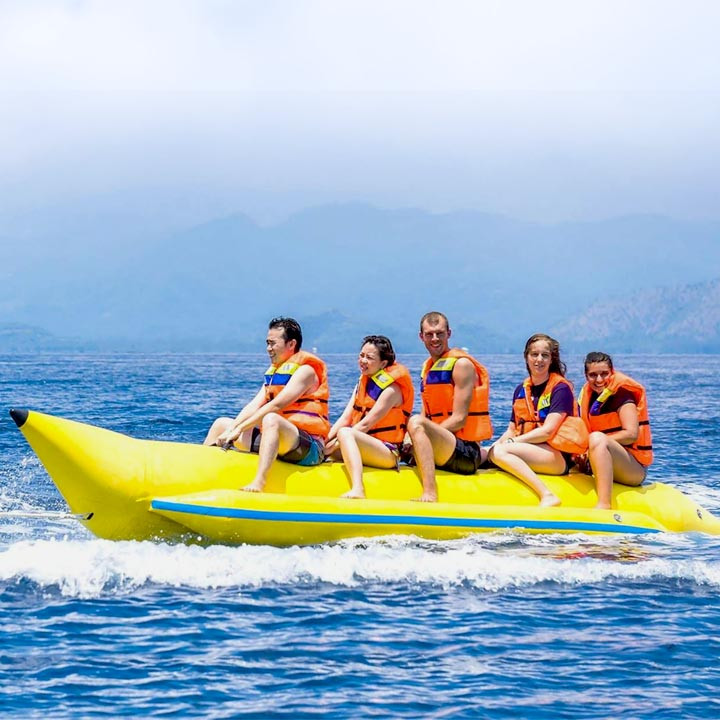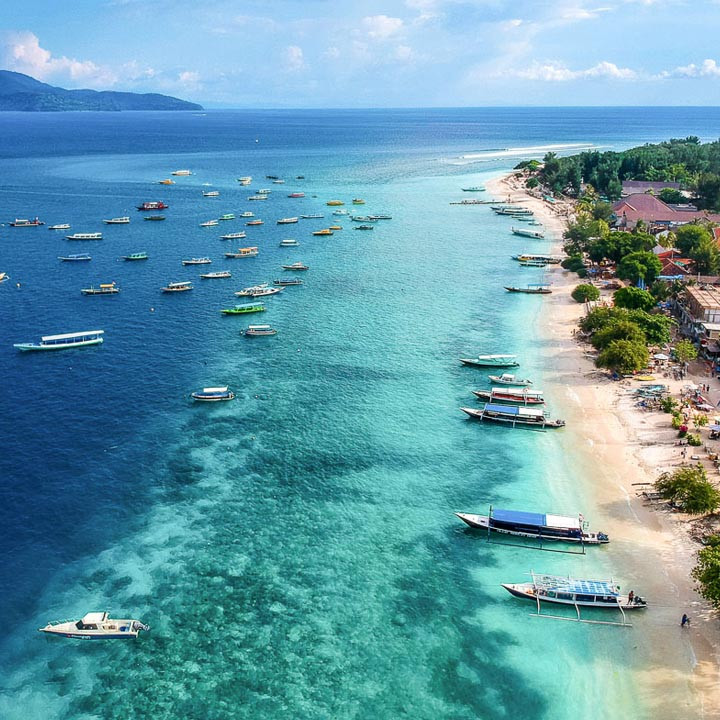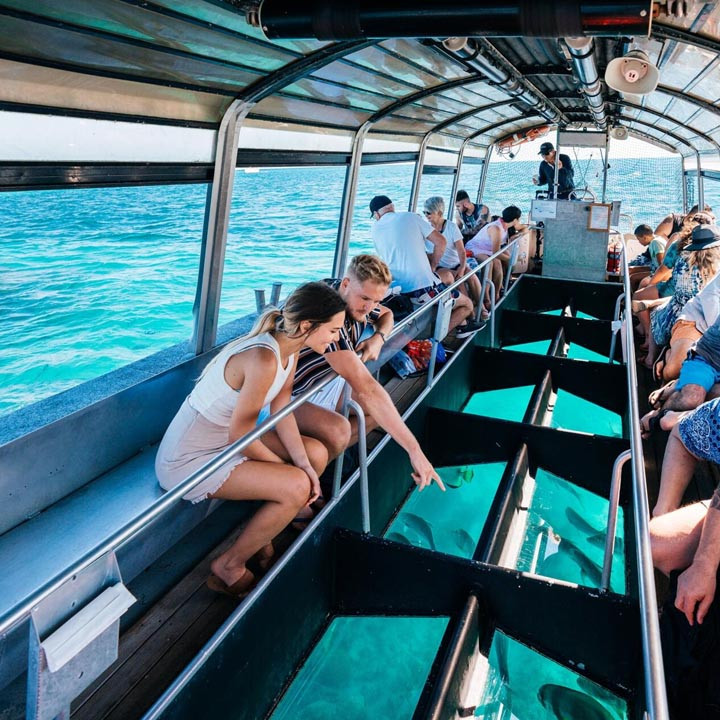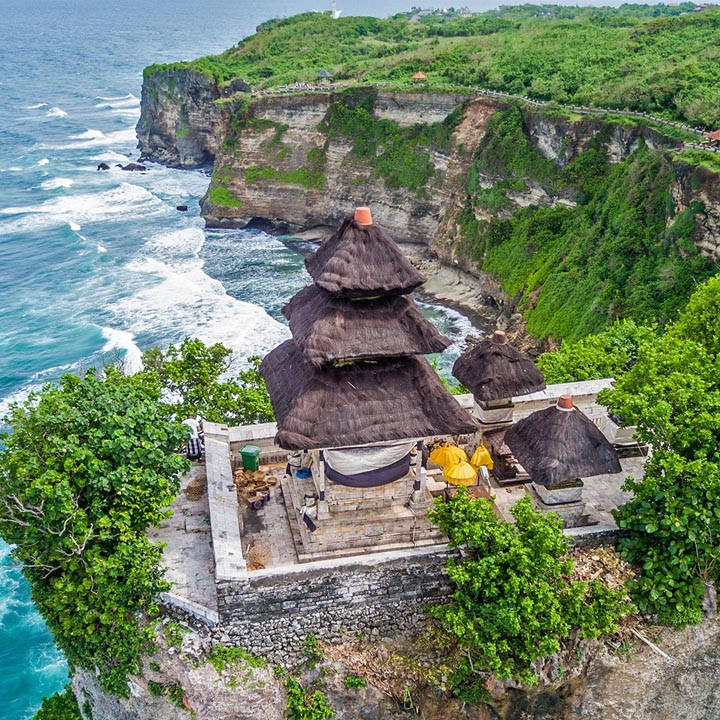 1
Welcome to Bali -Transfer to Hotel
Welcome to Bali!!
Arrive at Bali airport.
Our representative will welcome you with flower garland at the airport.
Transfer from Airport to Hotel.
Check in at the Hotel.
Rest of the day is at leisure.
2
Bali Water Sports
Breakfast at Hotel.
Post breakfast- visit Water Sports Parks for Water Sports Activity.

Enjoy activities such as: Banana Boat, Flying Fish, Glass Bottom Boat and Turtle Islands etc. at your own expense.
One-time Banana Boat Ride and one-time Jet Ski are complimentary in the package.
Later proceed to visit Uluwatu Temple. Uluwatu Temple is a Balinese Hindu temple located in the 70-meter-high cliff protruding Indian Ocean with amazing view sunset.
Return to Hotel and Overnight stay at Hotel.
3
Transfer to Gili Islands
Breakfast at Hotel.
Post breakfast, check out and proceed to get delight in an Island life at Gili Islands.

Transfer from your hotel to the harbour then transfer to the Gili Islands by a fast boat. It would take around 2 to 2.5 hrs sailing to reach the island.
The Gili Islands are three islands off the coast of Lombok, east of the island of Bali. The Gilis are comprised of Gili Trawangan, Gili Meno and Gili Air. "Gili" literally translates to "island". Famous for their white sand beaches, crystal-clear waters, and incredible coral reefs. Gili Trawangan is the most developed of the three, measuring 3 kilometers long and 2 kilometers wide.
After reaching Gili Island jetty, you are transferred to your accommodation by a Cidomo- a traditional Lombok icon that features a roofed wooden cart with car wheels, pulled by a single horse.
Rest of the day at leisure to enjoy the island on your own.
You can explore the island on foot or may rent a bicycle.
Return to your Hotel and Overnight stay at Hotel.
4
Gili Islands Full Day at Leisure
Breakfast at Hotel.
Post Breakfast your full day is at leisure at the idyllic Gili islands – Gili Trawangan, Gili Meno and Gili Air.

"Gili" actually means 'island' in the local language - however over time due to the popularity and proximity of this particular 3, they have become collectively known as the Gilis. Although each island has its own particular charm they all boast powdery white sand beaches, crystal clear waters and some of the best diving and snorkeling opportunities in the region; You may choose how to spend your day whether it be to party or just to relax (or a bit of both!), you'll always be rewarded with the key elements that make the Gili Islands an unforgettable tropical paradise.
Over night stay at the Gili Island.
5
Transfer to Bali
Breakfast at Hotel.
Post breakfast, check out from the hotel and return to Bali by the fast boat.

Start your trip to see natural wonders: Tegenungan Waterfall, Tegalalang Rice Terrace, and Mt. Batur volcano. Stock up on souvenirs at an authentic coffee plantation and Ubud Market. Tegenungan Waterfall is a beautiful natural waterfall located just a half-hour drive from Ubud. The lush greenery and picturesque falls are a great photo op to commemorate your trip to Bali. When the conditions are good, you can take a dip in the inviting pool at the base.
Visit Tegalalang Rice Terrace.
Rice terraces at Tegalalang Village, has beautiful view with coconut trees and beautiful small river valley. Tegalalang Village well known with the village of handicrafts center especially for wholesale and export, a long of the road you will see a lot of shops, they sell variety of painted woodcarving with colorful design.
Then visit Mount Batur Volcano- the 'Sleeping Beauty' of Bali . Mount Batur is an active volcano which sits at 1717 meters above sea level. Offering spectacular views of the surroundings including the lush greens of Kintamani Valley and scintillating waters of Batur Lake, Mount Batur has become a popular hotspot for hiking among tourists and locals alike. You will also visit Bali Mas Village during this tour. Bali Mas Village is the centre of wood carving art in Bali with beautiful and artistic crafting. The fame of this village as a village of art has been recognized nationally and internationally.
Overnight stay in Ubud.
6
Bali Safari and Marine Park
After breakfast, enjoy a joyride amid the wild and close with nature at Bali Safari & Marine Park. Home to thousand amazing animals representing more than 100 species, including some of rare and endangered species. Animals like Sumatran elephant, Sumatran tiger, white tiger, leopard, komodo dragon are just some of the fascinating creatures that can be seen at the Bali Safari and Marine Park.

Enjoy Safari journey which is a ride in a tram that takes you around the park where wildlife lives. Experience Edutainment shows and then get thrilled at its Water Play Zone which has pools and slides for both adults and children. Meet aquatic animals at the Fresh Water Aquarium.
Overnight stay in Ubud.
7
Fly Back Home
Breakfast at Hotel.
Check out from the Hotel.
Transfer from Hotel to Airport.
Visa
Click to view Visa information
Please note that these packages are customizable, which means that you will be able to make changes to the itinerary/activity if you so desire. The final payment will be calculated as per the itinerary and inclusions reflected on the confirmatory e-mail sent to you.
Please expect to receive your vouchers 72 hours before your departure date (subject to full payment of your package cost).
Personal expenses such as laundry, telephone calls, room service, alcoholic beverages, mini bars etc., are not included.
In case your package needs to be canceled due to any natural calamity, weather conditions etc. Dook Travels shall strive to give you the maximum possible refund subject to the agreement made with our trade partners/vendors.
The passenger names in the booking form should be exactly as per passports. Dook Travels will not bear any liability for the name change fee, if incorrect names and ages have been added at the time of booking.
Please note that your package includes baggage as per airlines policy. Any addition in baggage will be charged separately.
Standard check-in time at the hotel is normally 2:00 pm and check-out is 11:00 am. An early check-in, or a late check-out is solely based on the discretion of the Hotel.
In case the selected hotel is unavailable for booking, an alternate arrangement will be offered to the customer in another hotel of a similar category.
Certain hotels may ask for a security deposit during check-in, which is refundable at check-out subject to the hotel policy. This amount has to be deposited by the traveler.
Please note that Day at Leisure essentially implies that no sightseeing activities have been included for that day.
Kindly be on time for your activities, tours and transfers. Dook Travels will not be liable for missing any activity thus for any refund against it in such cases.
No refund either in part or in full will be made for any unused part of the services provided in the package.
The package price doesn't include special dinner or mandatory charges at times levied by the hotels especially during New Year and Christmas or any special occasions. Dook Travels shall try to communicate the same while booking the package. However Dook Travels may not have this information readily available all the time.
Our package price does not include GST and TCS. Applicable GST and TCS will be charged over and above the package price.
For queries regarding cancellations and refunds, please refer to our Cancellation Policy.
For any paid activity which is non-operational due to any unforeseen reason, we will process the refund & should reach the guest within 30 days refund requisition. Also, for any activity which is complementary and not charged to Dook Travels & guests, no refund will be processed.
Our package prices are on twin sharing accommodation basis thus published prices are applicable for minimum two persons and multiple of two thereon.
As per RBI guideline every foreign traveler has to provide us his PAN details. The Dollar component of package price will be taken out of your BTQ (Basic Travel Quota).
The tour cost does not include any Overseas Insurance Premium, but we strongly recommend buying Overseas Insurance Policy. The same after issuance is non refundable.
These terms are general terms for our tour packages. Any term mentioned in proposal shall be considered part of it and in case of discrepancy term mentioned in proposal shall prevail.
Disputes, if any, shall be subject to the exclusive jurisdiction of the courts in New Delhi.
Dook will try to operate each group tour on best effort basis. In case Dook is not able to operate the group for insufficient no. of passengers, Dook will refund 100% money to travelers. Except for this Dook will not have any other liability
Payment Policy
Payment schedule depends on destination, time of booking, inclusions, airline and hotel payment policy etc thus it is specific to your package bookining.
Payment schedule will be part of our proposal to you for the package.
If payment is not made as per the schedule provided in the first booking confirmation e-mail, Dook Travels reserves the right to cancel the booking after attempting to get in touch with you. Refunds would be as per the package cancellation policy.
Cancellation Policy
Once Booking received : INR 5000 (Per PAX) + actual Ticket cancellation + Hotel cancellation as per hotel policy+Visa fee if visa is applied.
60 – 45 Days prior to departure : 25 % of land cost + INR 5000 (Per PAX) + actual Ticket cancellation+Visa fee if visa is applied.
45 – 30 days prior to departure: 50% of land cost + INR 5000 (Per PAX) + actual Ticket cancellation+Visa fee if visa is applied.
30 – 10 days prior to departure: 75% of land cost + INR 5000 (Per PAX) + actual Ticket cancellation+Visa fee if visa is applied.
Within 10 days: Full.